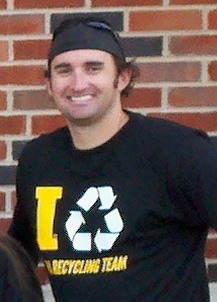 Welcome New AOR Member Brion Hurley!
What is your name?  Brion Hurley
Where do you work and what do you do? Rockwell Collins in Wilsonville. I'm a Lean Six Sigma process improvement consultant working on making the manufacturing processes run faster with fewer defects. I'm also the new president of Recycling Advocates.