New Student Member Spotlight: Brennen Matherly
Please welcome AOR's newest student member - an 8th grader from Oak Hill School!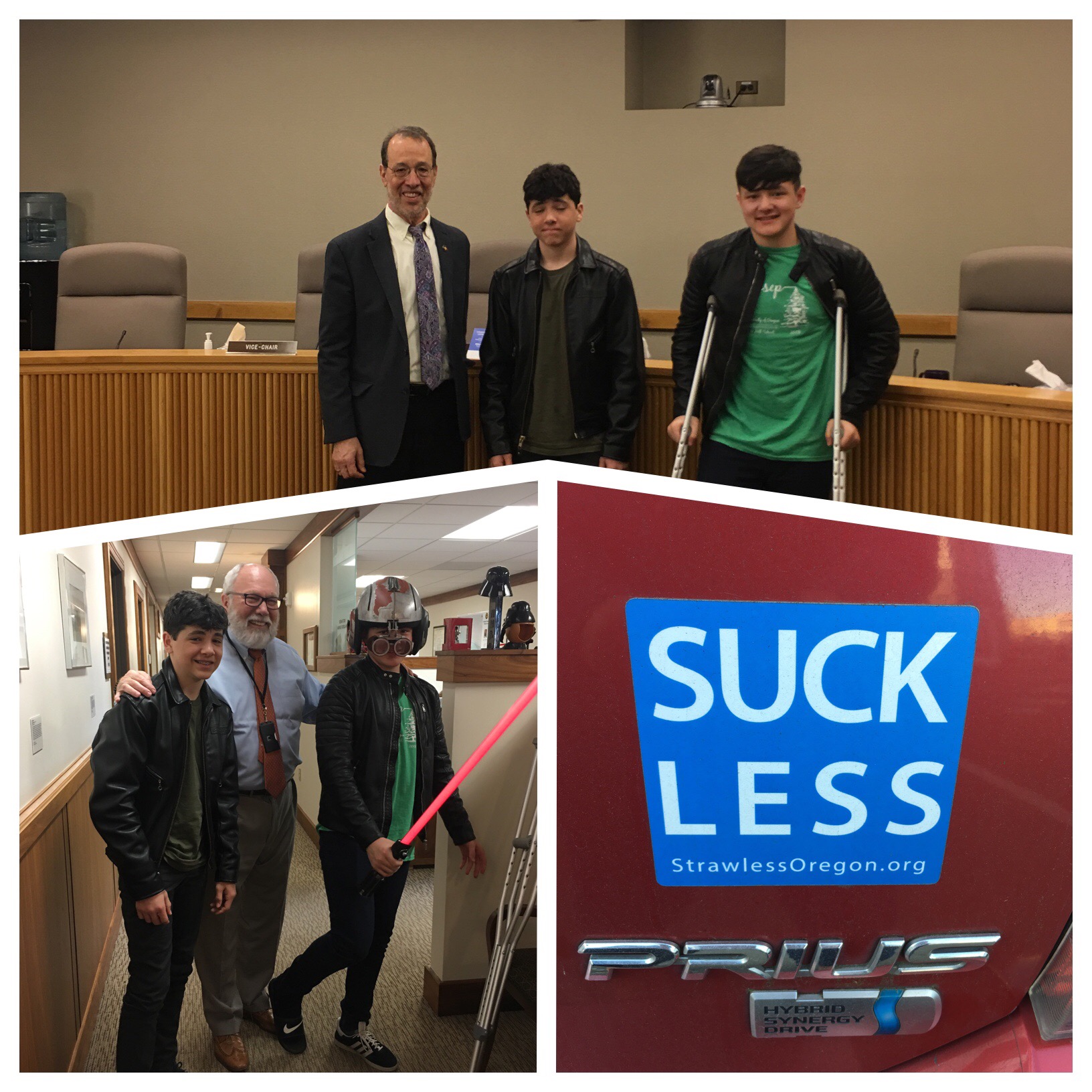 Name: Brennen Matherly
In what University/College are you currently enrolled, or if an Americorps Volunteer, where are you working/volunteering? I'm an 8th graders at Oak Hill School
Tell us about your major or current career path: I started StrawlessOregon.org and work with committees to rid single use plastic waste in Oregon. I have a petition I started with over 1,050 signatures to eliminate single use plastic straws as automatic handouts. We are asking legislators to make paper straws request only in Oregon. I just attended the hearing on a straw bill at the State Capital in Salem this week.
Are there any particular segments of the recycling/materials management industry that you would like to work in? I would like to work with Recyclers and educators to bring awareness to people. We are going to host a screening of STRAWS the documentary in a few months at our downtown movie theatre. We could use some help promoting. Also we need help redoing our website.
Im a full time student so I need to work around my school schedule.
What motivates you to recycle and live sustainably? It's a way of paying rent to live on this planet
If you were an animal, which one would you be and why? Sloth.
How did you learn about AOR? Zero Waste program at the UofO and my mom is a Master Recycler