Sustainable Oregon 2021 Sponsors

Thank You to Sustainable Oregon 2021's Sponsors
TITLE SPONSOR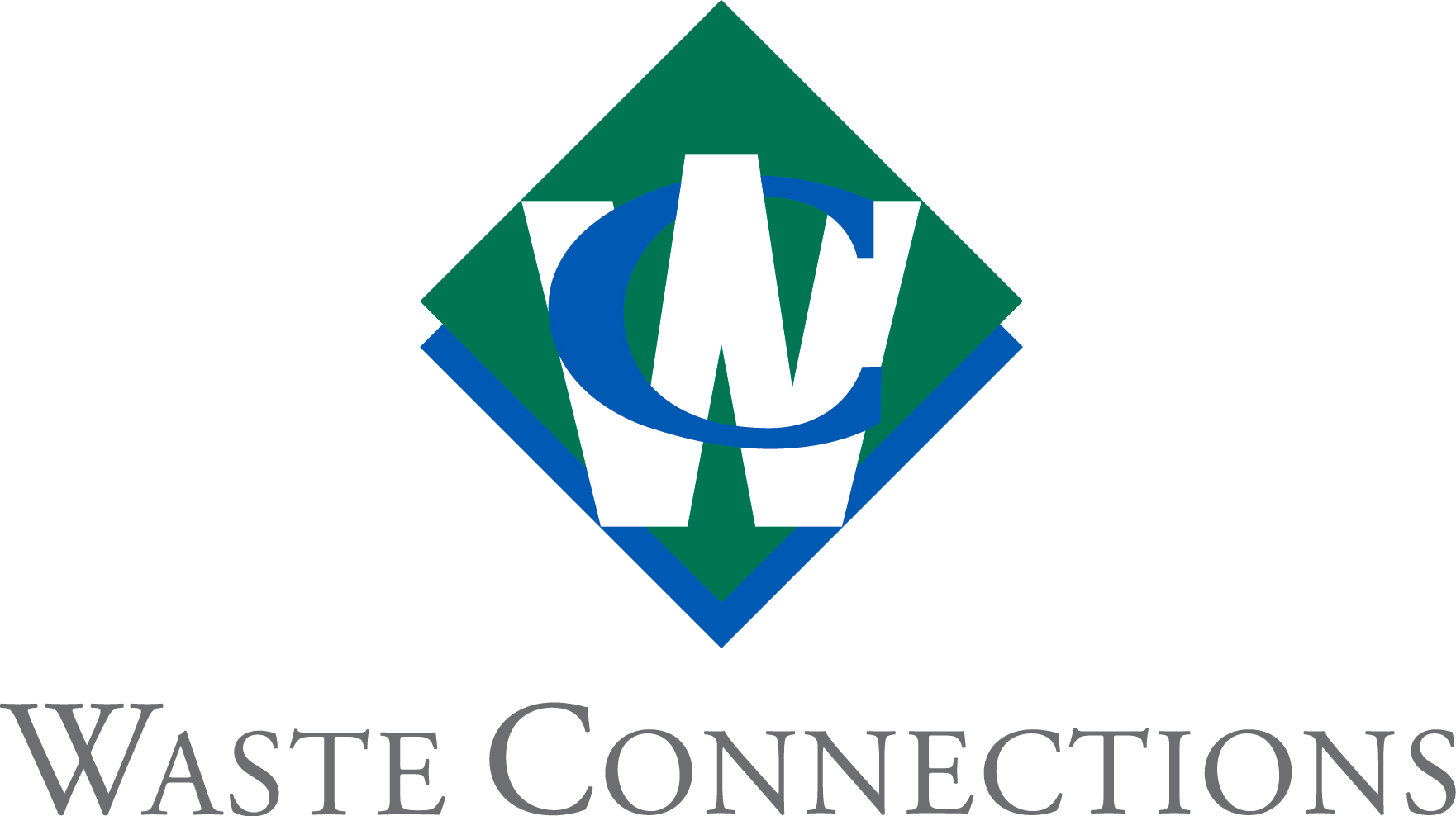 Waste Connections provides superior waste collection and recycling services to communities and businesses throughout Oregon while working toward sustainable operations in the communities we serve. We offer a wide array of recycling services including residential and commercial curbside recycling, food scrap/compost collection, municipal recycling program pilot projects, and electronics recycling depots.
---
SCHOLARSHIP SPONSOR

Metro plans and oversees the Portland metropolitan region's solid waste system—working with local communities and industry partners to reduce waste while managing garbage, recycling, and composting in a safe, healthy, and cost-effective manner. Metro owns and operates two garbage and recycling stations and hazardous waste facilities. A hotline and an online search tool help people recycle everything from batteries to leftover paint to construction debris. Education and outreach programs offer tips and tools for saving resources and protecting clean air and water at home and on the job.
---
KEYNOTE SPONSOR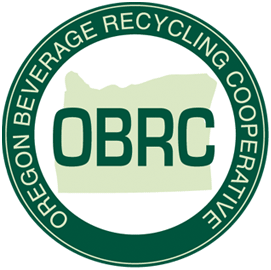 The Oregon Beverage Recycling Cooperative (OBRC) is the industry steward of Oregon's nationally recognized beverage container redemption program. We help keep Oregon beautiful by providing outstanding services to our partner distributors and retailers, and to the public for the recovery, reuse, and recycling of beverage containers.
---
SESSION SPONSORS

The Association of Plastic Recyclers (APR) is an international trade association representing the plastics recycling industry. APR is the only organization in North America focused exclusively on plastics recycling.
---

The City of Portland Bureau of Planning and Sustainability (BPS) takes action to shape the future of Portland and advance climate protection for a more prosperous, healthy, equitable, and resilient city now and for future generations.
---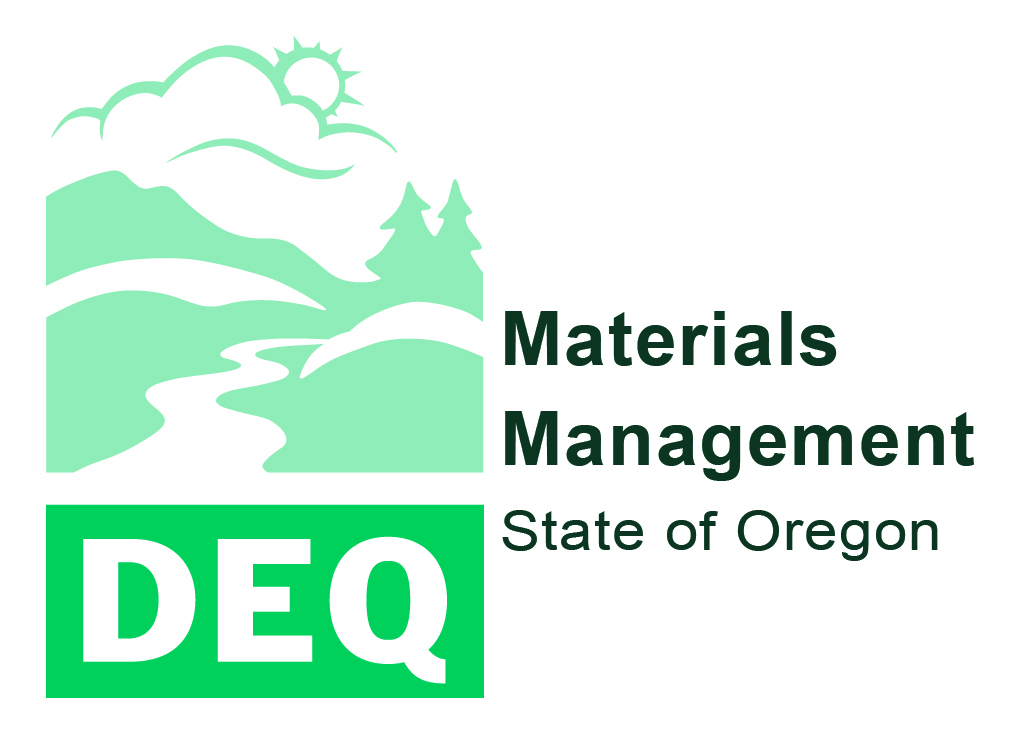 The Oregon Department of Environmental Quality (DEQ) is a state agency whose job is to protect the quality of Oregon's environment. DEQ's mission is to be a leader in restoring, maintaining, and enhancing the quality of Oregon's air, land, and water. Oregon's 2050 Vision for Materials Management exemplifies how DEQ works collaboratively with Oregonians to address environmental challenges, such as pollution and greenhouse gas emissions, related to how we produce, use, and manage materials. In this vision: producers make products sustainably, so every option is a sustainable option; people live well and consume sustainably; and materials have the most useful life possible before and after discard.
---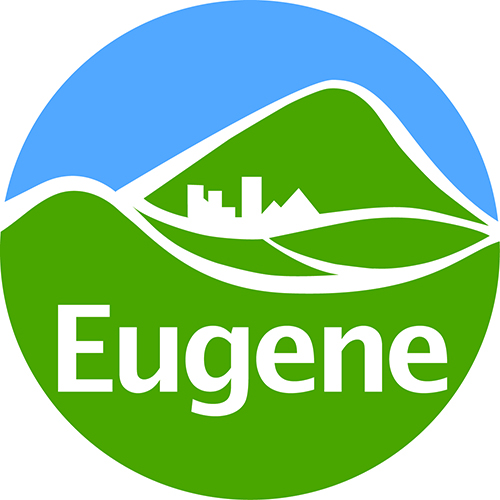 The City of Eugene's Waste Prevention & Green Building Program works to support a livable and prosperous community and to develop educational and community partnerships. We promote and enhance local outreach efforts that advance conservation as an essential community value.
---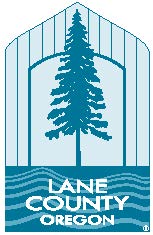 Lane County's Waste Management Division's mission is to inspire and challenge Lane County residents to achieve the highest waste reduction, recycling, and reuse goals in the state through innovation and creativity, sound advancements in science and technology, and efficient programs that improve environmental sustainability.
---

  
Republic Services, Oregon Division's mission is to provide industry-leading solid waste and environmental services that exceed our customers' highest expectations. We offer a safe, respectful, and rewarding workplace for our employees as we continue to develop a company dedicated to excellence, environmental responsibility, and ethical behavior.
---
PLATINUM SUPPORTER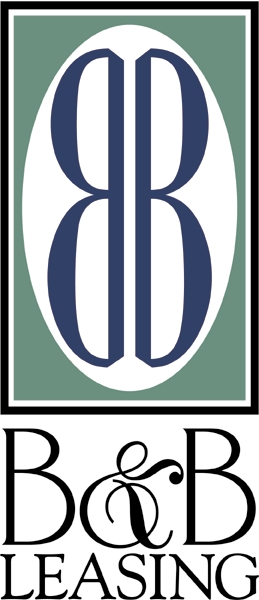 B&B Leasing Company owns and operates three regional garbage companies: Gladstone Disposal, Molalla Sanitary Services, and Oregon City Garbage. Originally founded in 1935, the family-owned, family-oriented solid waste collection company has grown from a single truck to a fleet of over 40 specialized collection trucks, servicing over 22,000 families and businesses within the greater Clackamas County.
---
GOLD SUPPORTERS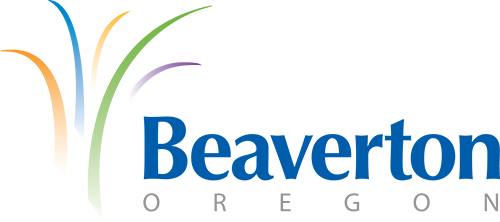 The City of Beaverton Sustainability & Recycling Program provides for the efficient collection of solid waste and helps to sustain the environment by promoting recycling, waste reduction, and responsible materials management in our community.
---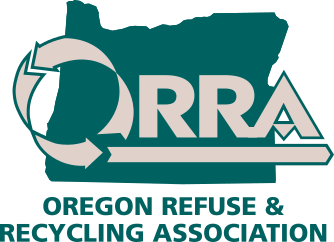 ORRA is the statewide trade association representing solid waste management companies in Oregon. ORRA members collect and process most of Oregon's residential and commercial refuse and recyclables, as well as operate material recovery facilities, compost facilities, and many of Oregon's municipal solid waste transfer stations and landfills.
---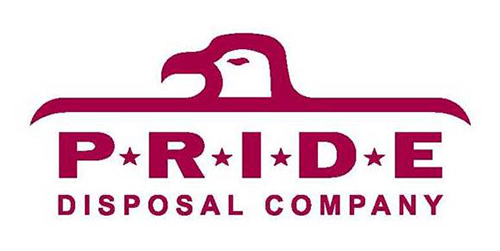 Pride Disposal & Recycling Company provides innovative solid waste and recycling services. Pride works with Sherwood, Tigard, King City, Beaverton, Durham, Hillsboro, and Washington County communities to create safe, clean neighborhoods and a sustainable environment for future generations.
---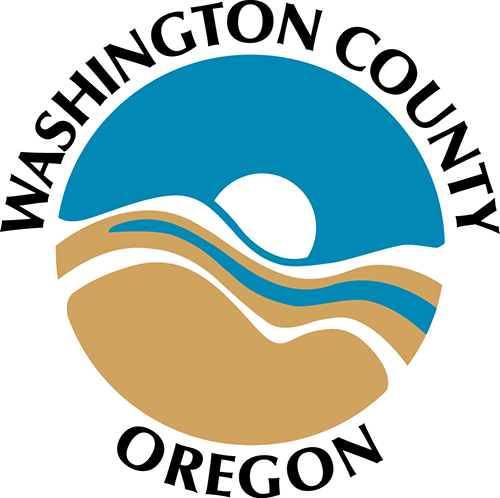 Washington County Solid Waste & Recycling, a division of the Department of Health and Human Services, helps community members, property managers, and businesses sustainably manage materials to prevent waste, recycle, and dispose of garbage properly. We regulate how garbage and recycling is collected, transported, stored, and disposed. Code enforcement responds to complaints of potential nuisance, noise, and garbage and recycling service issues in unincorporated Washington County.
---

---
SILVER SUPPORTERS
Formed in 2009, the Carton Council is an industry organization committed to growing carton recycling in the U.S. By promoting both recycling technology and local residential and school collection programs, as well as growing awareness that cartons are recyclable, we work to limit the number of cartons that become waste.
---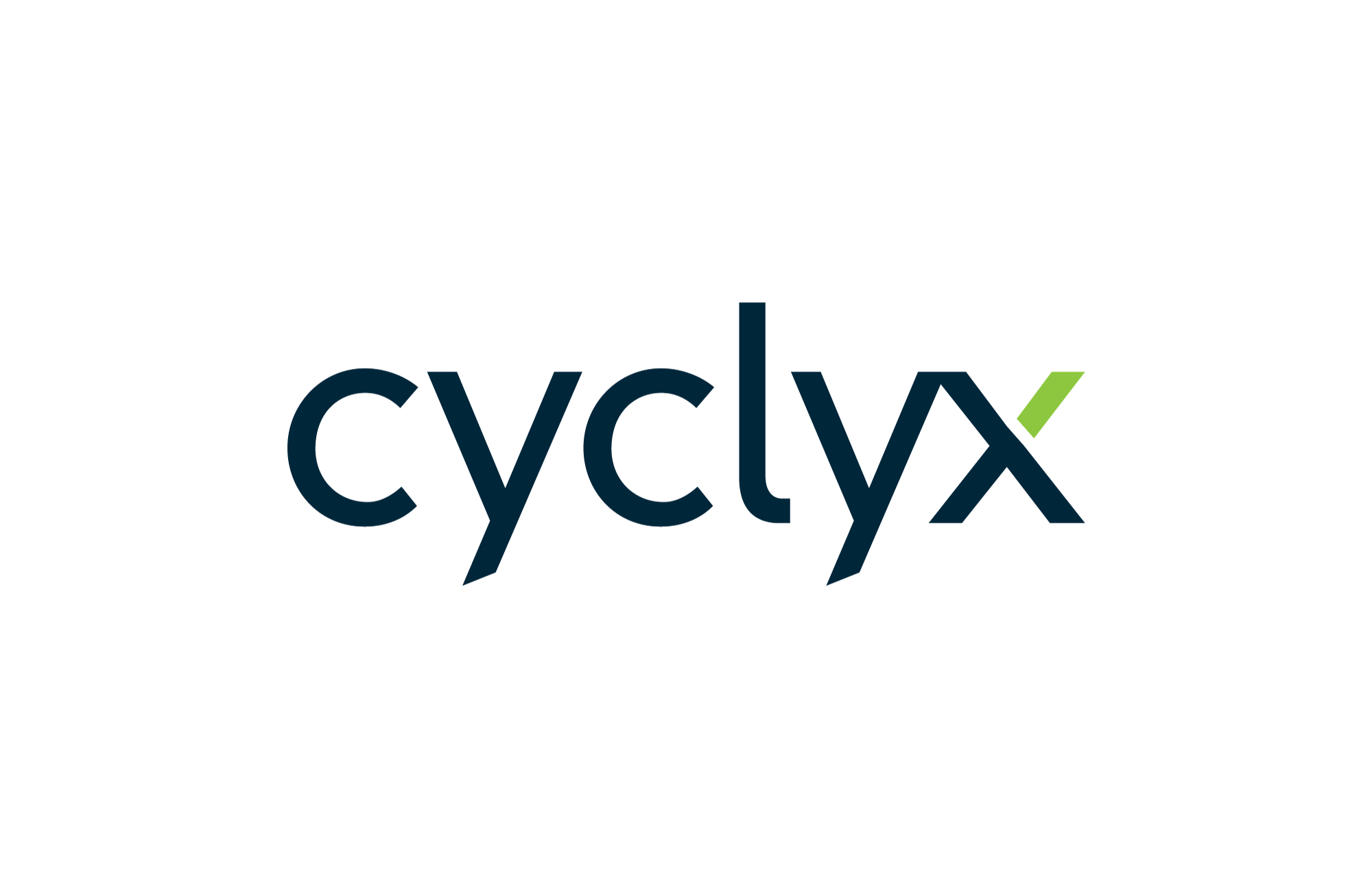 Cyclyx International, LLC. (Cyclyx) is a post-use plastic feedstock management company working with industry participants to develop innovative recycling solutions for all types of post-use plastics. The company's mission is to increase the recycling rate of post-use plastics from 10% to 90% by using Cyclyx's expertise in understanding the chemical composition of waste plastic in collaboration with industry partners to create a new, innovative supply chain. Cyclyx was founded by Agilyx Corporation (Agilyx), a leader in advanced chemical recycling, together with ExxonMobil Chemical Company, one of the largest chemical companies in the world. Cyclyx has been formed to be a consortium-based entity and since its founding there have been a growing number of companies joining its membership.
---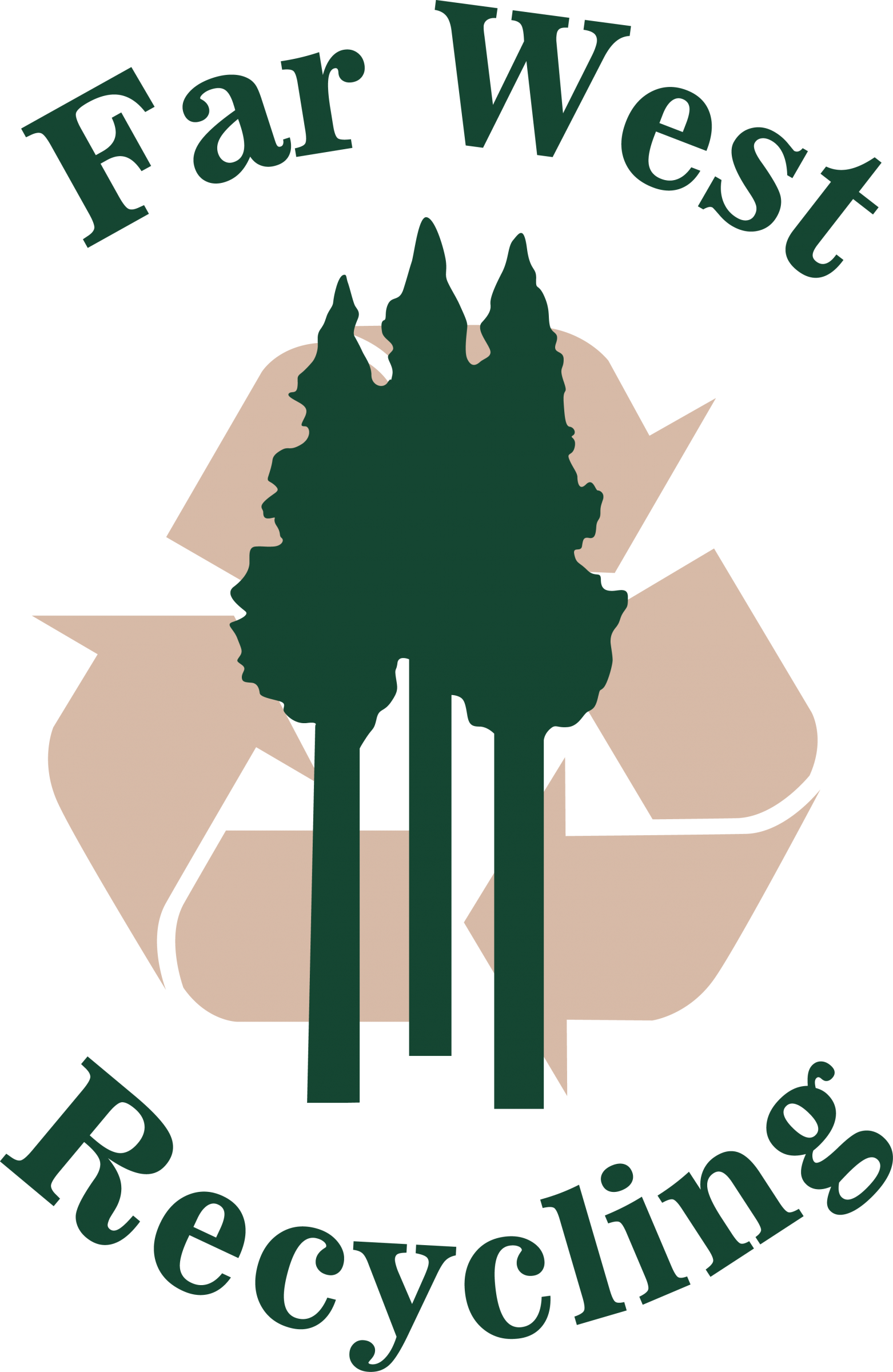 Far West Recycling (FWR) is a locally owned company founded in Beaverton, Oregon in January 1980. FWR has grown along with the recycling industry to provide complete recycling solutions throughout the Northwest region. FWR recycles paper, plastic, metals, electronics, and glass at two processing facilities in the Portland-Metro region. In addition, FWR operates a third location, Far West Metals (FWM). FWM is an R2 certified facility that specializes in recycling metals and electronics. FWR manages a sales and marketing division that provides brokerage services for a vast variety of recyclable materials along the entire the West Coast.
---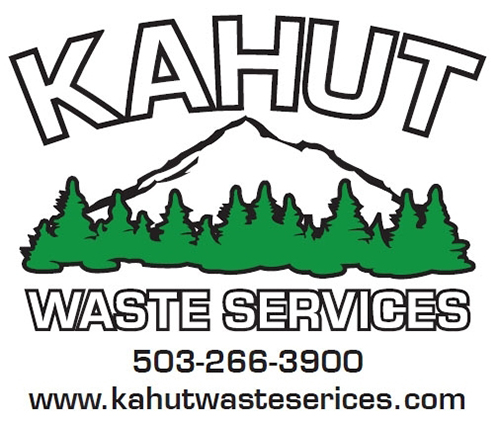 Kahut Waste Services is a family of garbage companies providing service throughout Northwest Oregon.
---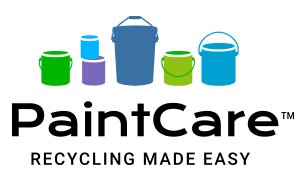 PaintCare makes it easy to recycle leftover paint. In states with paint stewardship laws, we operate recycling programs on behalf of paint manufacturers.
---
BRONZE SUPPORTERS

  
The City of Gresham Solid Waste and Sustainability department provides waste reduction and sustainability assistance across the City of Gresham. From business and community to schools and nonprofits, we strive to equitably serve our community to help make it more sustainable and climate-resilient.
---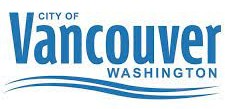 The City of Vancouver's Solid Waste strives to assure high quality and economical garbage and recycling services for City of Vancouver residents, businesses, and neighborhoods. We work to engage our community in reducing volumes and toxicity of landfilled wastes, conserve resources, and protect health and safety in all that we do.
---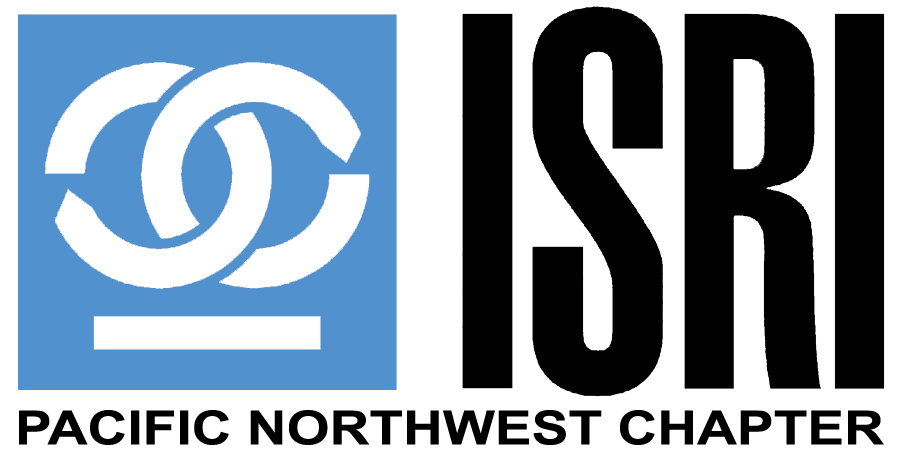 The Institute of Scrap Recycling Industries (ISRI) is a trade association that represents all recyclable commodities. As the Voice of the Recycling Industry™, ISRI represents more than 1,300 processors, brokers, and consumers of scrap materials, including ferrous and non-ferrous metals, paper, plastic, tire and rubber, glass textiles, and electronics. The PNW Chapter of ISRI includes approximately 127 member company facilities in the state of Oregon that process and recycle the full range of recyclable materials, both through single-stream commodity manufacturing facilities and through privately-owned and operated material recovery facilities that mechanically sort co-mingled recyclable commodities for further processing from residential and municipally-sourced generators.
---


North Lincoln Sanitary Service, your garbage and recycling hauler serving North Lincoln County. "Our Family Serving Your Family Since 1966."
---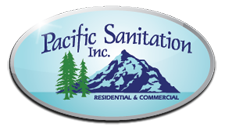 Pacific Sanitation Inc. services commercial and residential properties in NE Salem, Brooks, Detroit, Mill City, Gates, Idanha, Jefferson, Turner, Linn County, Lyons, and Marion County.
---
SUPPORTERS
Briggs-Ungerer Consulting
James' Neighborhood Recycling
Sunset Garbage Collection
Walker Garbage