Response from the National Recycling Coalition (NRC) to its members regarding the China Trade Restrictions of Secondary Materials prepared for Recycling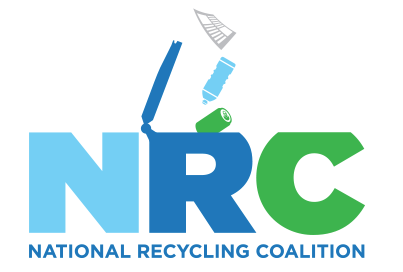 On July 18, 2017, China notified the World Trade Organization (WTO) of its intent to ban the import of certain scrap materials by year end. 
On September 13, 2017: draft revised "GB 16487" Environmental Protection Control Standards for Imported Solid Wastes as Raw Materials, with further restrictions on allowable prohibitives. 
On November 15, in a series of eleven filings with the WTO, China's Ministry of Environmental Protection proposed adopting new limitations of allowable prohibitives in materials being shipped into China.
WHAT IS THE NRC DOING ABOUT THE TRADE BARRIERS? 
The NRC has issued two responses to the World Trade Organization (WTO) in protest of the restrictions placed by China on imports of recycles shipped from US ports. The NRC objections are based on the following: 
China's declaration to prohibit the importation of solid waste is based on improper terminology and a presentation that secondary materials prepared as raw material for recycling is categorized as waste distorts the environmental claims issued by China. WE request WTO to utilize internationally accepted definitions for trade negotiations, including the NRC definition of recycling.
Quality standards should be set on already established internally acceptable industry standards, such as the standardization guide for bale quality in the ISRI standard commodities and scrap market specifications.  These standards are embraced and utilized by recycling markets within North America and through ISRI member companies in at least 34 countries globally. The NRC requests  the WTO for consideration of utilizing the standards of bale quality utilizing these global ISRI adopted standards as a basis for resolving quality issues with China's GB 16487 claim on allowable prohibitives.
The NRC also request the WTO to impose an extension of time for any import restrictions, as the sharp deadline of March 1, 2018 cannot be reflected with significant operational changes in the US recycling industry. The NRC requests that WTO engage between the parties involved as a arbitrator.
NRC believes building, expanding and improving infrastructure in the recycling sectors in both the US and China will greatly benefit the environment and the economy in both countries. In the US, fundamental core changes are needed to ensure that this industry will be less subject to the vagaries of other nations and commodity prices. Using a focused systems approach and working together as an international industry, we could work to stabilize the market. However, this is a long-term solution and one that will simply not meet a March 1, 2018 deadline for reducing prohibitives in recyclables.