OBRC Response to Recent Willamette Week Article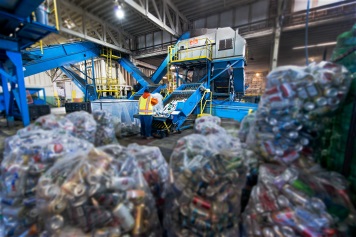 On February 1st, the Willamette Week published an article  arguing against Oregon's Bottle Bill, and the deposit increase slated for April 1st.
In response, the Oregon Beverage Recycling Cooperative (OBRC) issued the following press release:
Oregon Beverage Recycling Cooperative (OBRC) would like to correct multiple assertions in Nigel Jaquiss' recent article in the Willamette Week ("Corporate Lobbyists Turned Oregon's Iconic Bottle Bill Into a Sweet Payday For Their Clients"). Since 2009, OBRC has helped make Oregon's Bottle Bill a national model for a privately run, self-sustaining program that requires no taxpayer dollars. We strive to keep redemption rates high and unredeemed deposits help defray the cost of these efforts. OBRC's annual budget is currently over $34 million and increasing every year with the addition of new BottleDrop Redemption Centers.
Jaquiss writes that unredeemed nickels currently held by distributors simply increase profits. That is factually inaccurate. Unredeemed deposits specifically offset the cost of picking up and processing returned containers and the build out and operations of BottleDrop Redemption Centers.
OBRC is committed to rapidly increasing the number of BottleDrop facilities, making it easier for all Oregonians to redeem containers. Our commitment to build 45 BottleDrop Redemption Centers statewide is still our ultimate goal. When the OLCC approved these centers in 2013, OBRC's annual goal was four BottleDrop openings per year. We have achieved that goal. Starting in 2017, we are working hard to increase openings to six per year.
In addition, OBRC has debuted this month an innovative new program called "BottleDrop Express" to bring the green bag account program to certain rural and urban areas where siting a full redemption center is not feasible. We believe every Oregonian should have convenient access to BottleDrop, and our over 122,000 and increasing daily, account holders show how successful we've already been. BottleDrop has been so successful that now over 50% of all Oregon returns go through just 19 BottleDrop Redemption Centers.
Puzzlingly, Jaquiss writes that it is "highly likely" the redemption rate will stay the same after the deposit increase, yet cites no data for making this assumption. The fact is that a nickel simply is not worth today what it was in 1971. The 2017 equivalent is about 30 cents.
We believe the increase to a 10-cent deposit will ultimately be good for Oregon. Not because it will increase unredeemed deposits, but precisely the opposite. We believe the deposit increase will substantially increase return rates and thereby reduce unredeemed deposits. Oregon will be the first state to raise the deposit on all containers from 5 cents to 10 cents. Michigan, the only state with a universal 10 cent deposit, has a reported redemption rate of 94%.
We don't know what will happen after April 1st, but if Oregon achieves Michigan's rate, unredeemed deposits will be a fraction of what they are today. It is worth noting the underlying premise of the article, that industry was looking for a "sweet payday" is flawed. Anyone familiar with the deposit fight in 2011 knows how hard industry fought to structure a compromise to keep the deposit at five cents. Higher deposits are perceived to decrease sales. No increase in unredeemed deposits would offset the loss of sales revenue for beverage distributors.
Distributors eventually agreed to compromise legislation only because they believed that the build-out of BottleDrop Redemption Centers could alone increase the redemption rate. While redemption centers have stemmed the rate of decrease, they alone have not been able to move the redemption rate upwards.
OBRC, in its stewardship role for the beverage industry, is continually looking for ways to reduce litter, increase redemption, and help the environment. OBRC has spent millions on free community and elementary school education programs, public awareness campaigns, and market research – all in an effort to encourage Oregonians to get their deposits back. OBRC has also recently announced an effort to create a statewide system of reusable beer bottles, in partnership with Oregon craft brewers. We are proud of our work, and we believe Oregonians value it.
We hope that future articles will examine and reflect all the facts about Oregon's Bottle Bill.
Contact:
Cherilyn Bertges
Public Relations & Outreach Manager
Oregon Beverage Recycling Cooperative
3900 NW Yeon Ave
Portland, OR 97210
503-222-2266