KAB Announces "I Want to Be Recycled" Video Contest Winners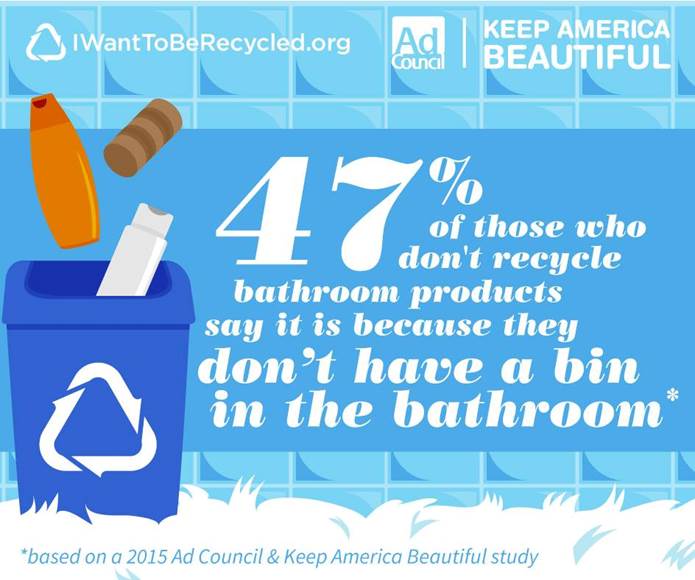 Keep America Beautiful (KAB) and The Ad Council announced the winners of its "I Want To Be Recycled" video contest, conducted in association with Zooppa, the global social community of creative talent. The contest asked crafty recyclers to create and submit videos about how to "give your garbage another life" through recycling. The contest is an extension of the "I Want To Be Recycled" Public Service Advertising campaign, which was launched by KAB and the Ad Council in 2013.
The "I Want To Be Recycled" campaign educates Americans and encourages them to recycle more, recycle right, and help them to make recycling a part of everyday life. The latest phase of the campaign, which launched in March 2015, encourages the recycling of personal care products in the bathroom with brand new ads created pro bono by agency Pereira & O'Dell highlighting what these products can become upon recycling.
Drew Lamb, an entrepreneur and hardcore recycler from Southern Oregon, won first place in the Early Entry category, His video that shows us how important it is to "close the loop" and maximize efficiency in operations, and in the process he dispels the silly—but unfortunately, all too common—notion that recycling is, "just for hippies." Because the truth is that recycling can be an extremely business-savvy decision.
You can watch the other winning videos here.