DEQ to expand grant opportunities in 2017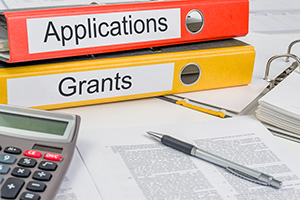 The Oregon Department of Environmental Quality intends to award approximately $500,000 in Materials Management grants in 2017 that promote the prevention, reuse or recovery of solid wastes.
In addition to funding local governments and non-profit organizations, DEQ is expanding the eligible applicant pool to include federally-recognized tribal nations and ORS 190.010 organizations. Public universities, colleges and K-12 schools will also be eligible to apply for projects that prevent the wasting of food. 
"We are excited to diversify grant offerings and invite new organizations to the table," says Loretta Pickerell, DEQ Materials Management Program Manager. "Last year we funded 34 projects ranging from buying a refrigerated truck to redistribute edible food in Douglas County to funding waste prevention and recycling programs at 30 rural and lower-income Oregon schools."
Also new this year will be a separate round of "micro-grants" designed to reduce environmental impacts by addressing workforce challenges in reuse and repair industries. In this pilot project, up to $10,000 per applicant ($50,000 total) will be offered to private businesses and non-profit organizations registered in Oregon.
The grant application period will open within the next few weeks. Information on the submission deadlines, descriptions of the grants and eligibility requirements will be posted on the DEQ grants webpage.