Commingling at What Cost?
Submitted by

David Skakel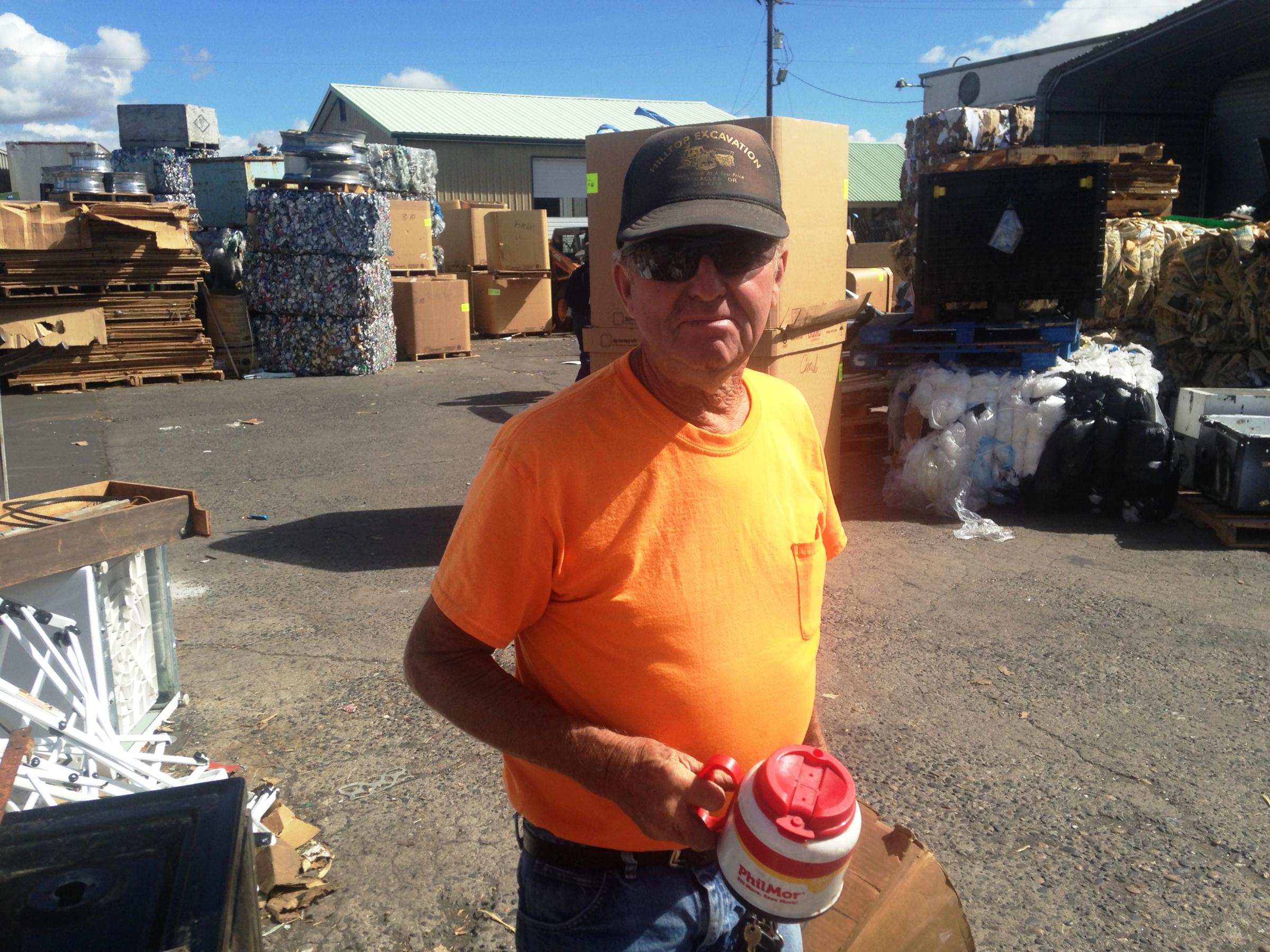 Who knows? Paul Lepinsky may be the canary for a soon bygone era… He operates A& P Recycling in The Dalles, Oregon. Tough veneer. I wouldn't tussle with him. The truth, Paul is one of those nicest people you ever met. He was hauling beer back in '72 when the Bottle Bill implemented. Paul's boss exclaimed at that time: "I ain't a godanged recycler. I sell beer! What are we gonna do with all these bottles?"  Paul saw that as an opportunity. He started his own business hauling empty bottles and cans instead, in conjunction with the new redemption system. He eventually set up a more comprehensive source-separated recycling operation in The Dalles.
Paul doesn't have an office. He's always on the move. Collecting recyclables from area businesses… Sorting out contamination by hand (snarl)... Loading 53' trailers with cardboard or cubes of scrap metal, aluminum or plastic... Jumping back in the truck, and driving the goods to Portland.
 He works harder each day to squeeze less value from his sweat, thanks to a familiar litany of externalities (cheap petroleum, strong dollar, weak consumer demand in China, to name a few….).  Nobody knows his exact age, but  he's  somewhere in his eighties. Ahh, the Golden years.  Paul says: "Recyclers often have to collect from businesses. We don't get paid to do that.  We have to make all our money just from the resale of recyclables. That revenue keeps dropping, while all our other costs like labor and hauling are rising."
And the move to commingled appears to have limited his options. For example, A&P Recycling rarely takes glass anymore because they can't find a buyer for their sorted colors now that everything goes to Glass-to-Glass.
"Another thing", Paul smugly says.  "I ain't taking commingled anymore." Oh, I didn't know that you accepted commingle? I replied. "I don't!  But the S%!T that people dump at my door these days sure looks like commingled! And I have to pay somebody a regular wage to sort it all out, cover the cost of contamination, and then haul the loads all the way into Portland to markets."
According to Heidi Logosz (Sustainability Manager for Mt. Hood Meadows): "Paul gets things done! We're always asking him "What about this?  Would you take this?" and he looks into it and usually says yes. He created an opportunity in our community that would otherwise not exist."
"Is there a future for source-separated recyclers?" I ask Paul seriously. He couldn't (wouldn't) directly answer that one. Regardless, what I can confidently say about Paul Lepinsky the recycler is that he is in it for the right reasons…
By David Skakel
Program manager of Tri-County Hazardous Waste & Recycling Program
Regional liaison to AOR