Welcome New Member - Organically Grown Company
What is the name of your business or organization? 
Organically Grown Company, known in the industry as OGC.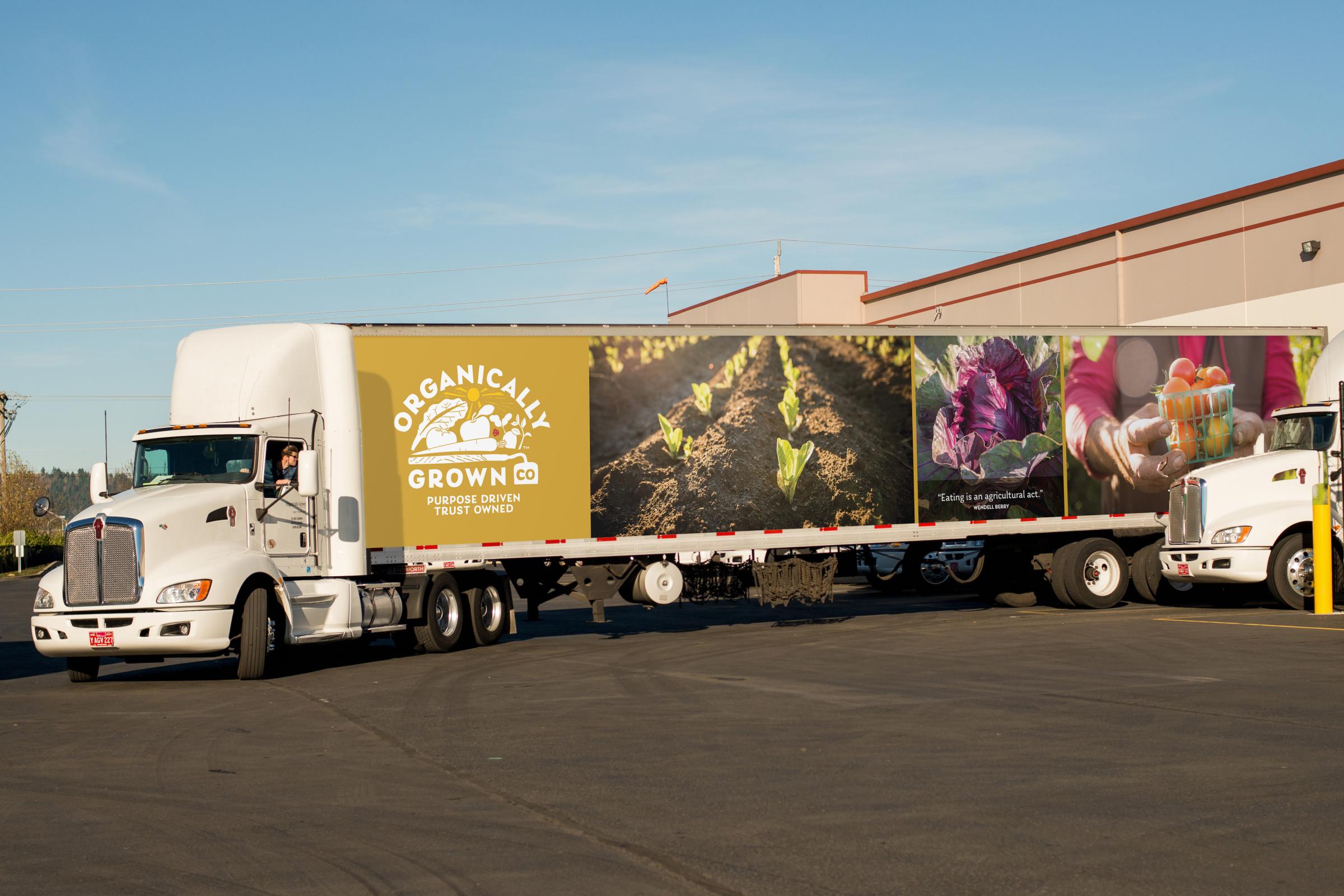 What does your business/organization do? Organically Grown Company is the nation's only trust-owned wholesale distributor and marketer of fresh organic produce, supporting more than 350 farms, big and small. Founded in 1978 in Eugene, Oregon, our mission is to promote and inspire the growth of the organic agriculture movement. Today, from our headquarters in Portland and hubs throughout the region, our team works year-round to supply grocers, restaurants and food businesses as far north as Alaska, east to Montana and into northern California with healthy, organic fruits and vegetables.
Tell us about your business/organization's recycling/sustainability practices. Our team is devoted to waste reduction and landfill diversion. Our waste management program covers all production areas and involves coworkers at all levels. We manage food waste through partnerships with food banks, gleaners, and livestock farmers to ensure no edible food is in the landfill. Energy efficiency is measured across our business, from the facilities we manage to the fleet of vehicles we operate. We're continuously exploring solutions and alternatives to plastic packaging for produce that OGC packs in our facility. For example, in the past two years, we've converted our main potato packaging line to paper, keeping more than 1.5 million plastic bags out of the waste stream in 2021 alone. Learn more about our impact in our 2021 Benefit Report https://www.organicgrown.com/our-impact
How would you describe your work culture? As a progressive business owned by the Sustainable Food & Agriculture Perpetual Purpose Trust, sustainability is part of our DNA. We are committed to continuing our legacy as a change leader in the organic industry, and every coworker has a role in helping us fulfill our mission.
What motivates your employees to meet your recycling/sustainability goals? We are proud of our roots and fully committed to a sustainable future. You can see our commitment in action every day. It's visible in how we care about our coworkers, support organic growers through our services, use energy-efficient transportation, minimize our impact on the planet, and provide community support.
If your business or organization was an animal, which one would it be and why? A mountain goat. We're smart, sure-footed and scrappy in how we navigate the terrain. We're tough and resilient, working 365 days a year in all conditions, around the clock, to support farmers and customers. We go above and beyond, taking on challenges and finding a path forward.