Upcycle Oregon Seeks Art and Fashion Submissions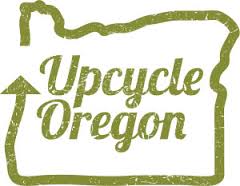 ​Upcycle Oregon is now accepting submissions of art and upcycled fashion for their 2015 event. 
Upcycle Oregon is a free festival highlighting statewide reuse, reduction, and upcycling efforts through an art show, "upcycled" fashion show, hands-on activities, and information booths. The event will take place Saturday, April 11, 12pm-4pm at the Oregon State Capitol Building in Salem.
This opportunity is open to emerging and experienced artists, innovators, and makers who have an interest in the environment, conservation, upcycling waste materials, and repurposing it into artwork and innovations. All submissions must be at least 75 percent reused/recycled materials. There is a $10 application fee. The fee will be waived for students providing current student ID. One work of art and one fashion will each be awarded Best of Show and receive $200. A variety of merit prizes valued at $50 each will also be awarded. Deadline to submit is 5pm March 1.
Upcycle Oregon is a collaboration led by DIY Studio and includes Capitol History Gateway Project, Willamette University, and AOR Member Marion County. The event is also supported by the Transient Occupancy Tax from the City of Salem and a grant from the Oregon Community Foundation.
Please visit www.UpcycleOregon.org for full submission guidelines and to apply online.