Student Member Spotlight - Karissa Jones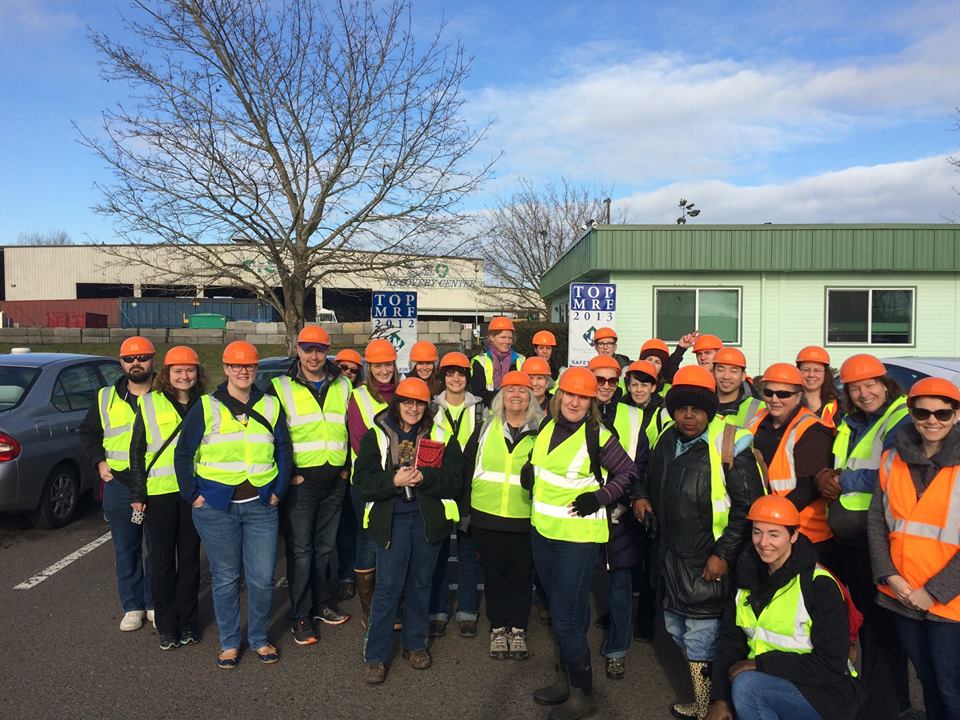 Welcome new student member Karissa Jones!
Name: Karissa Jones
In what university/college are you currently enrolled, or if an AmeriCorps volunteer, where are you working/volunteering?
I am an AmeriCorps member serving at the Clark County Center for Community Health.
Tell us about your major or current career path.
I am currently assisting in organizing the Clark County Master Composter Recycler (MCR) Class of 2017. I plan and implement volunteer events such as the holiday celebration and monthly meetings. I have also reached out to other organizations, such as Recycling Advocates, to expand waste reduction campaigns into Clark County and implement new volunteer payback opportunities.
Are there any particular segments of the recycling/materials management industry that you would like to work in?
I would love to work for a college or university improving recycling habits by providing better signage, so that students and faculty are less likely to throw a paper coffee cup in the recycling bin, for example. I would also like to see composting bins more widespread at colleges and universities to reduce organic waste sent to landfills. My dream job would be to help create a campus that has accessible and clearly labeled recycling and compost bins with every trash can.
What motivates you to recycle and live sustainably?
I want to set an example for others that many things we throw away without giving a second thought to can actually be reused, recycled/composted, or avoided all together. The islands of garbage in the oceans are devastating and I want to live in a way that not only doesn't contribute to that problem, but inspires others to think about what "away" really means and how to leave the planet better than we found it. I recently attended a presentation about how to get to one can of garbage per year, and to me it is a fun challenge to recycle and compost everything I possibly can.
How did you learn about AOR?
I heard about AOR through my AmeriCorps position at Clark County. My colleague Gretchen Sandau has attended an AOR conference and has encouraged me to go this year, which I look forward to.