Recycler of the Year - Company: Mt. Hood Meadows
Submitted by

Kristin Leichner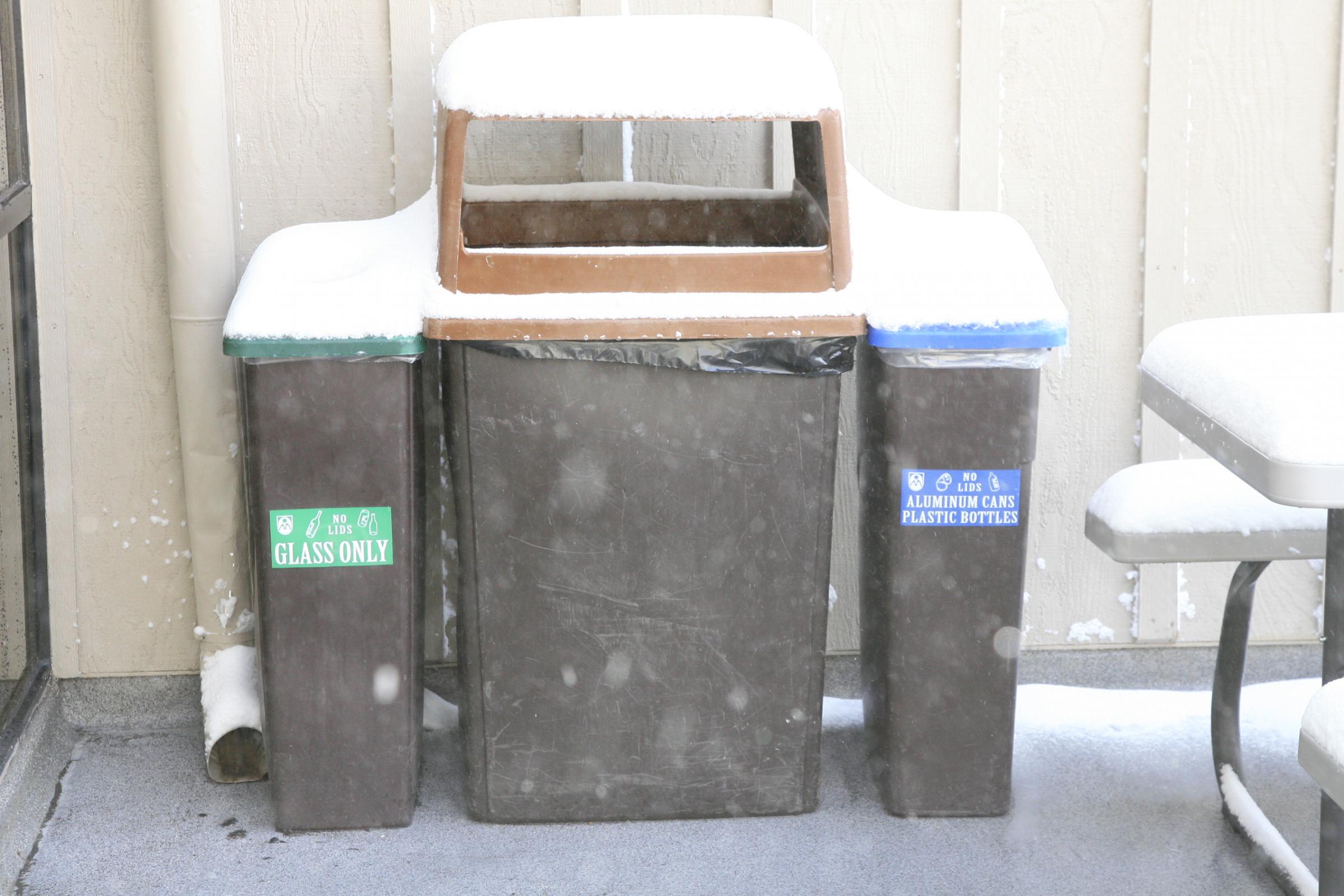 Mt. Hood Meadows has become a nationwide leader in their industry in the area of recycling. They go above and beyond the standard recycling efforts to include nearly all materials that are recyclable in Oregon. Some of the materials they collect (beyond curbside recyclables) include: film plastics, rigid plastics, rubber, metals, electronics, Styrofoam, packing materials, and more! They divert batteries, bulbs, coffee grounds, and they compost their food waste. Considering their remote location, this diversion involves self-hauling a lot of their materials to various locations throughout Oregon.
Mt. Hood Meadows committed to more responsible water usage by offering hydration stations (to reduce single-use bottled water). Their hydration stations log approximately 100,000 refills each season. They also switched to low-flow and waterless urinals throughout the resort (saving 285,000 gallons annually). Their deep commitment to responsible procurement goes so far as to include BPA-free recyclable receipt paper. Free bus transportation is offered to employees (resulting in 15,000 fewer car rides per year), and Portland folks are urged to ride share by promoting and discounting bus service. Likewise, Mt. Hood Meadows partners with ODOT's ride-matching service "Drive Less. Connect".
Their genuine commitment to green building is affirmed by their achievement of LEED Silver certification for the Ski Patrol headquarters building and LEED Gold for the Mountain Emergency Services and Ski Patrol base building. Mt. Hood Meadows earns approximately $2,000 each season by redeeming 40,000 deposit bottles and cans. They have reduced the amount of garbage sent to the landfill by 10% for the second straight year. They divert approximately three tons of food waste each month from the landfill to local composting as well as sending hundreds of gallons of coffee grounds to a local food bank community garden.
The folks at Meadows have proven that they are serious and effective at substantially reducing the footprint of their visitors upon the Mt. Hood National Forest. As their motto says: "We're in it for the long run."