Recycler of the Year Lifetime Achievement Award: Julie Daniel
Submitted by

Kristin Leichner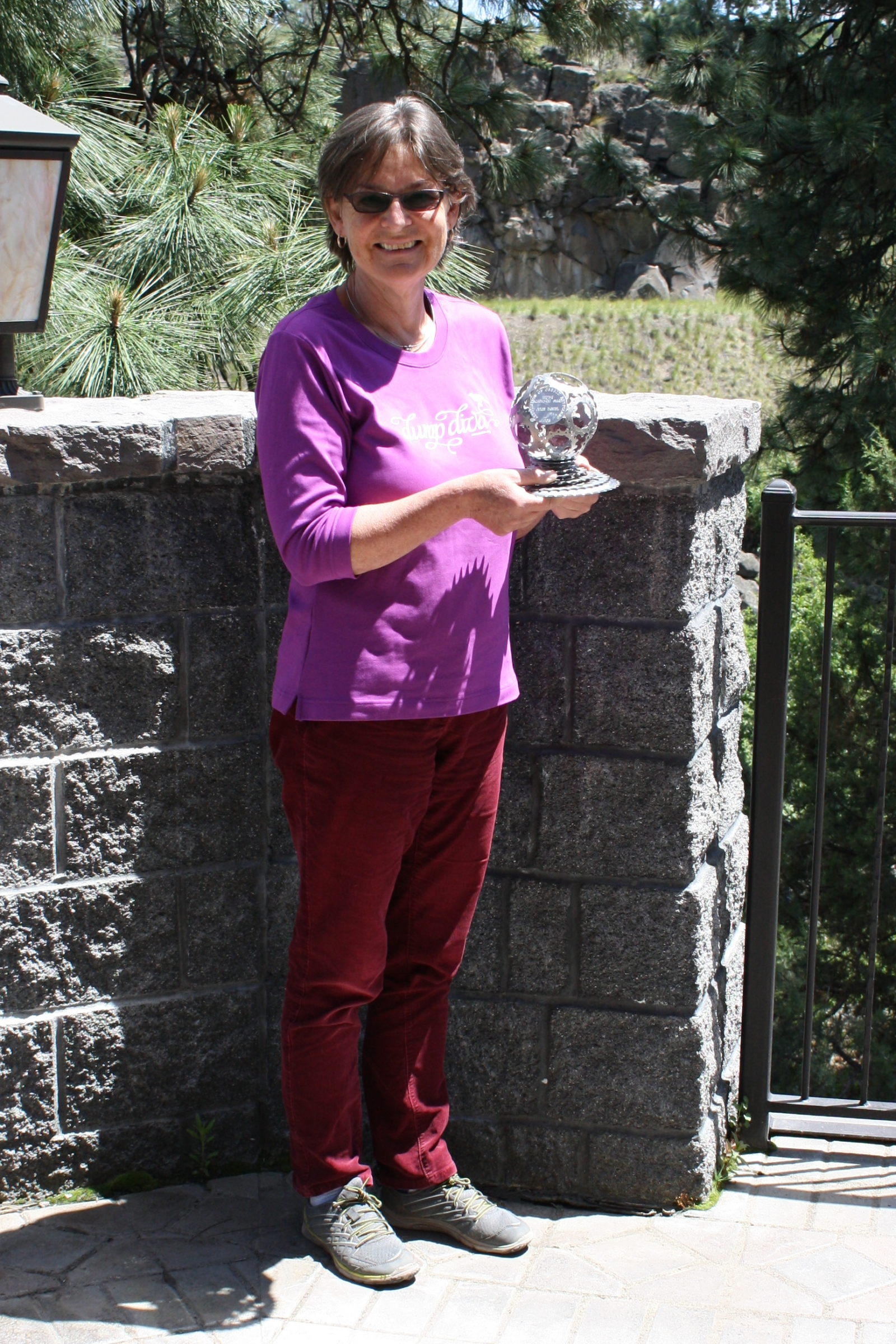 This award was given to Julie Daniel in recognition of her many years as a leader in sustainability. In 1996 Julie started working at BRING as a part-time administrative employee. In 1998, during a crucial transition period for BRING, she became interim general manager and then co-general manager. She was then hired as BRING's first executive director in 2004. During this time, BRING was facing a loss of its main source of income and had to transform itself to survive.
Under Julie's leadership, BRING began focusing on used and repurposed building materials sales, consulting with local businesses to conserve resources and increase their efficiency, promoting and building public awareness of sustainable home-building and living, and incubating programs to recycle previously unrecoverable materials including electronics and paint – which could then be spun off to existing organizations or new nonprofits. Julie helped to relocate BRING to a larger, purpose-designed facility that was centrally located.
Julie created new programs at BRING, including RE:think Business and the BRING Home and Garden Tour, and she also developed new funding sources. The RE:think Business program is a free consultation and recognition program for businesses in Lane County that want to reduce waste, conserve resources, and save money. The program has helped hundreds of businesses save money and improve their efficiency. RE:think Business has conducted waste reduction and efficiency outreach and consulting for almost 200 businesses, 110 of which have completed the sustainability certification process.
Julie transformed BRING from a small nonprofit primarily focused on recycling into a cutting-edge organization that approaches materials management from a lifecycle perspective. She helped BRING build strong connections with Oregon's business community by making investments in sustainability and demonstrating its marketability and profitability. At the same time, she kept BRING focused on its grassroots mission of fighting wasteful consumption and climate change by helping educate people.
Julie has positioned BRING as a statewide leader in conservation education, waste prevention, and reuse. She has served on the Mayor's Sustainable Business Initiative Task Force, numerous state and local task forces and advisory groups—including the Department of Environmental Quality Waste Prevention Task Force and the DEQ 2050 Vision for Materials Management. She is an active member of both the Eugene and Springfield Chambers of Commerce. She sits on the Eugene Chamber Local Governmental Affairs Committee, is a member of the University of Oregon Department of Public Policy, Planning and Management's faculty advisory committee and is the past Chair of the Professional Women's Network of Oregon.