Recycler of the Year: Lifetime Achievement Award - Delyn Kies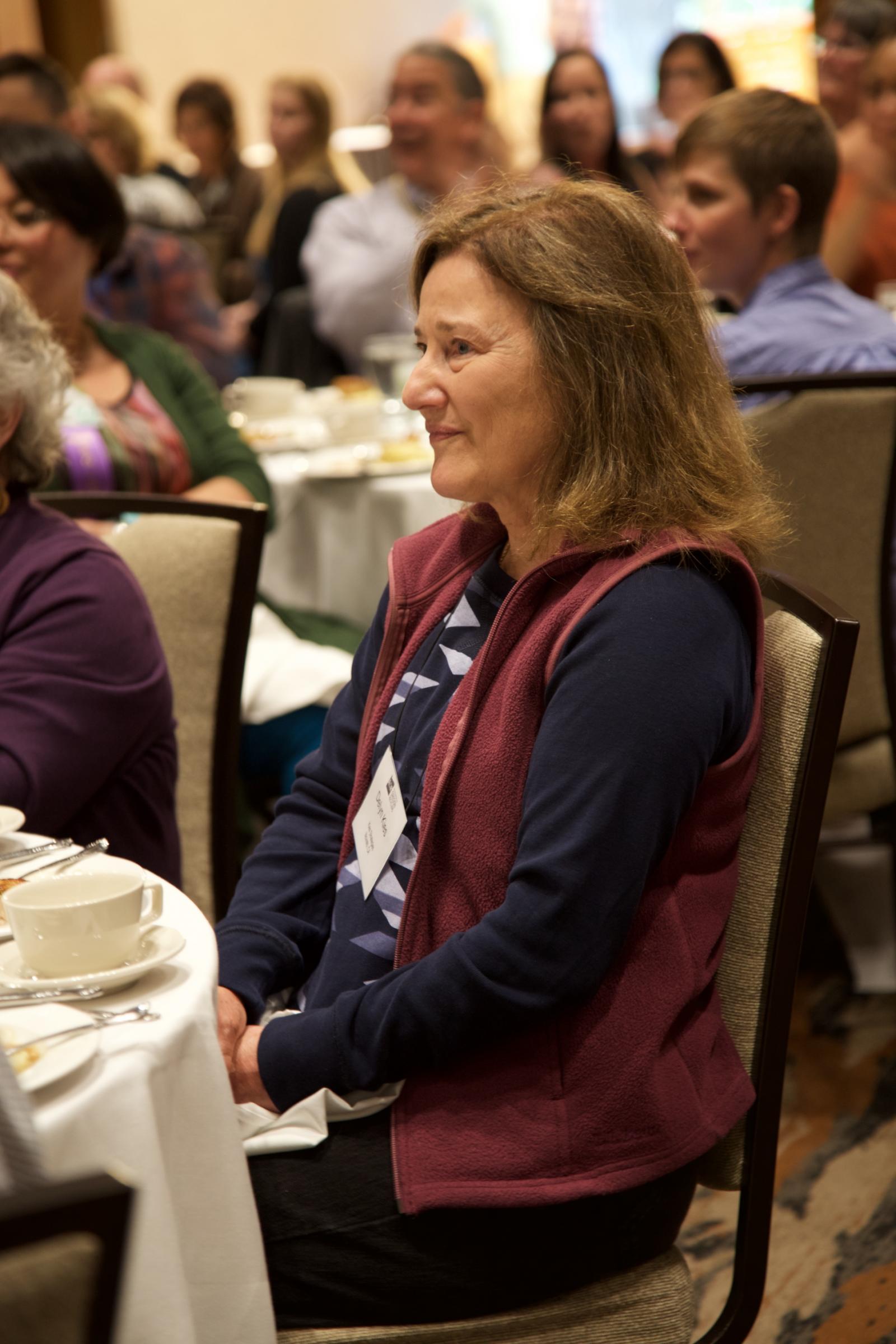 This award was given to Delyn Kies in recognition of her many years as a leader in sustainable materials management in Oregon. Delyn helped draft the 1983 Oregon Recycling Opportunity Act, which required cities with populations over 4,000 to provide a minimum of monthly curbside recycling service to all garbage service customers. She also worked on the 1991 Oregon Recycling Act, which helped to strengthen recycling requirements for Oregon jurisdictions and added activities to help develop recycling markets.
Delyn worked as the solid waste manager for both Washington County and the City of Portland, where she worked with the haulers to initiate and develop curbside recycling collection programs in those jurisdictions. Delyn helped move these programs forward with great attention to detail, excellent negotiating skills, and the ability to compromise to achieve a long-term goal.
Delyn went on to become a recycling and waste prevention consultant, and founded her own consulting firm. She has worked with many local and state governments, trade organizations, and industrial and commercial businesses to introduce and enhance sound materials management strategies and recycling market development. She has shared her experience by holding leadership positions with the AOR and the National Recycling Coalition. She has also mentored countless materials management professionals. Her fierce devotion to recycling and waste prevention and her paid (and unpaid) work in the materials management field has made a mark on recycling and waste prevention in Oregon and beyond. 
Photo: Delyn Kies; courtesy of Carter Hubbard