Recycler of the Year: Company/Organization - Fort George Brewery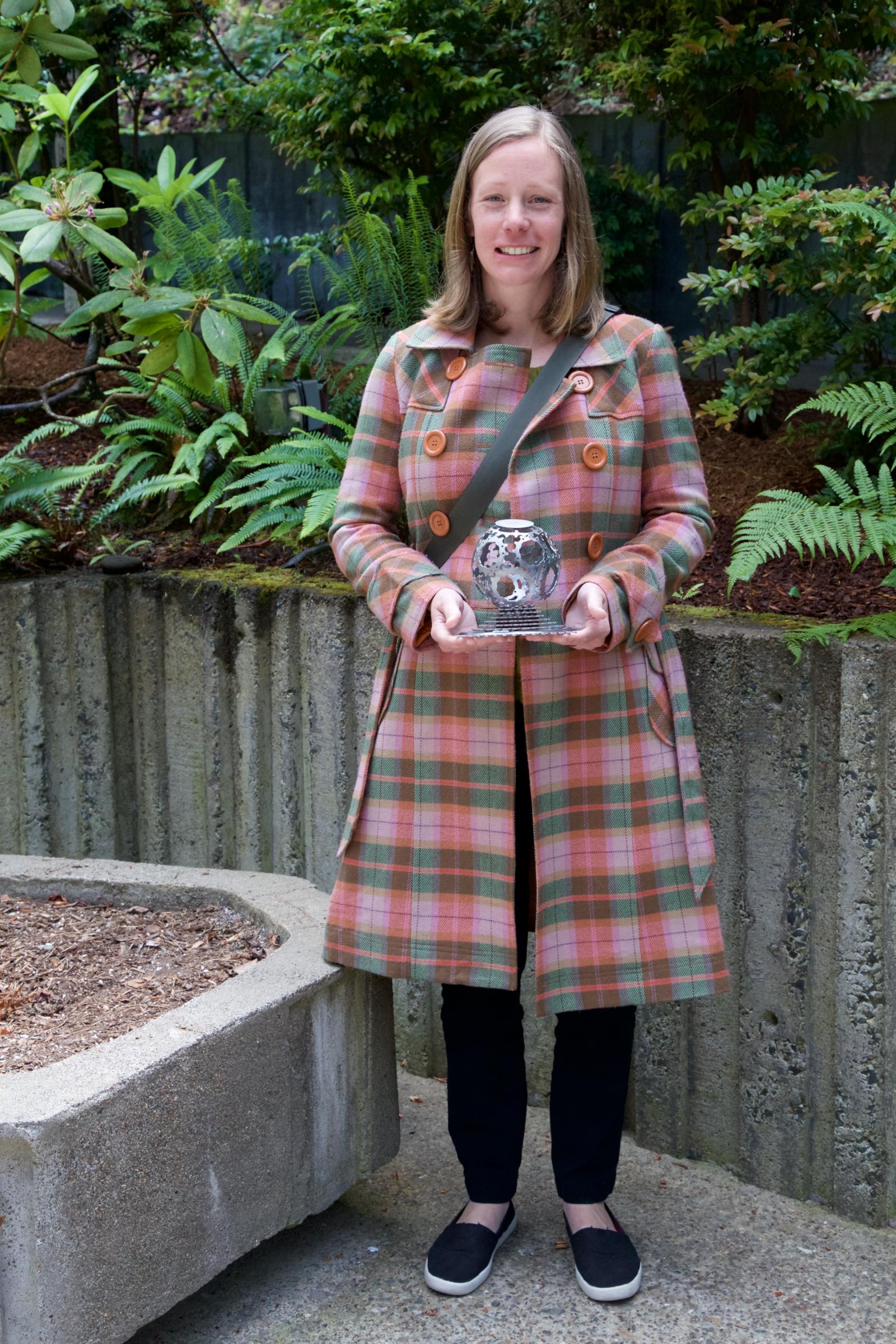 Fort George Brewery opened in Astoria in March 2007. They have always kept their environmental impact in mind.
Astoria does not have any sustainability or solid waste and recycling staff, so Fort George hired their own Sustainability Director, Renee, in May of 2016.
Renee focuses on developing projects and programs that reduce overall consumption of natural resources and ingredients, increase local purchasing, and reduces the overall impact on the environment.
Some of the solid waste and recycling initiatives they have implemented include:
Eliminated disposable cups for kids' drinks.
Created a back of the house food scrap collection program. This program diverted over 4,000 lbs in 2016.
Self-hauled compostable material (over 500 lbs) from the Festival of Dark Arts beer festival that Fort George hosts. This material went to a commercial compost facility and they achieved an event recovery rate of 90%.
Continuously self-haul plastics that are not recyclable curbside.
Created a local sustainability coalition, which is comprised of local business leaders, city staff, and concerned citizens. This coalition's goal is to increase conversations and recovery in the city of Astoria.
They've facilitated conversations within their industry about packaging alternatives. This has led to Fort George being added to the Brewer's Association, a nationwide group, to assist in solving these problems.
Fort George has also developed standardized operating procedures in their brewery, which has resulted in lowering their overall water usage. They have reduced their energy consumption by insulating every tank and pipe that they can, switching to LED light bulbs, and eliminating unnecessary fan cycling in their coolers. They have partnered with Blackberry Bog Farm who seasonally grows chemical and hormone free, free-range chickens that are delivered to them the same day they are slaughtered. And they have created an employee bike program!
2016 by the numbers:
1,297,222 pounds of bulk grain purchases (eliminating 26,000 disposable bags)
1,500 pounds of restaurant equipment reused
1,770,040 pounds of spent grain delivered to local farms to feed cows
4,200 pounds of kitchen prep food waste diverted for animal feed
151,177 pounds of material recycled including: commingled material, glass, cardboard, shrink wrap, and plastic strapping
Photo courtesy of Carter Hubbard; Pictured: Renee Johnson, Fort George Sustainability Director