Oregon Plastics Recovery Assessment Project Featured in Plastics Recycling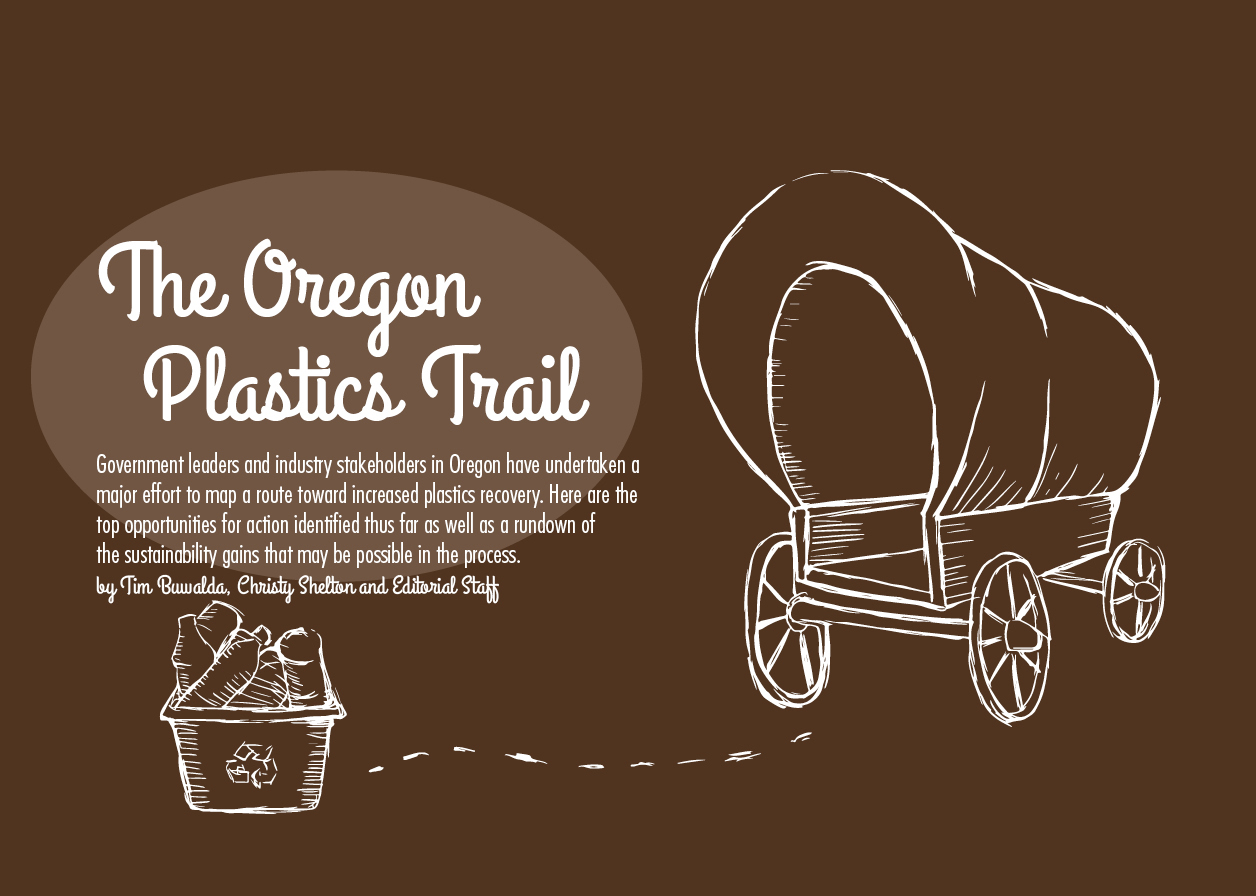 The November issue of Plastics Recycling featured an in-depth article by Tim Buwalda, Christy Shelton, and Resource Recycling Staff covering the Oregon Plastics Recovery Assessment Project.
A snippet from the article:
"The Oregon Plastics Recycling Assessment effort was sparked by the state's recently adopted plan, "Materials Management in Oregon: 2050 Vision and Framework for Action," which lays out a vision of producing and using materials more sustainably over the next three decades. In the development of that policy, plastics recovery and recycling showed great potential for helping the state holistically save energy and reduce greenhouse gas emissions. The Plastics Recycling Assessment report discussed above offers concrete steps to move forward and solidify plastic recycling's important role in the state's plans for moving forward in sustainability. In addition, it offers a useful roadmap for leaders in other jurisdictions who are working to analyze and plan their own paths forward."
To read the full article, visit Plastics Recycling.
Click here to subscribe to the print edition of Plastics Recycling Update, or click here to subscribe to their free weekly e-newsletters.