Congrats to Newly Elected Board Members
Submitted by

Ali Briggs-Ungerer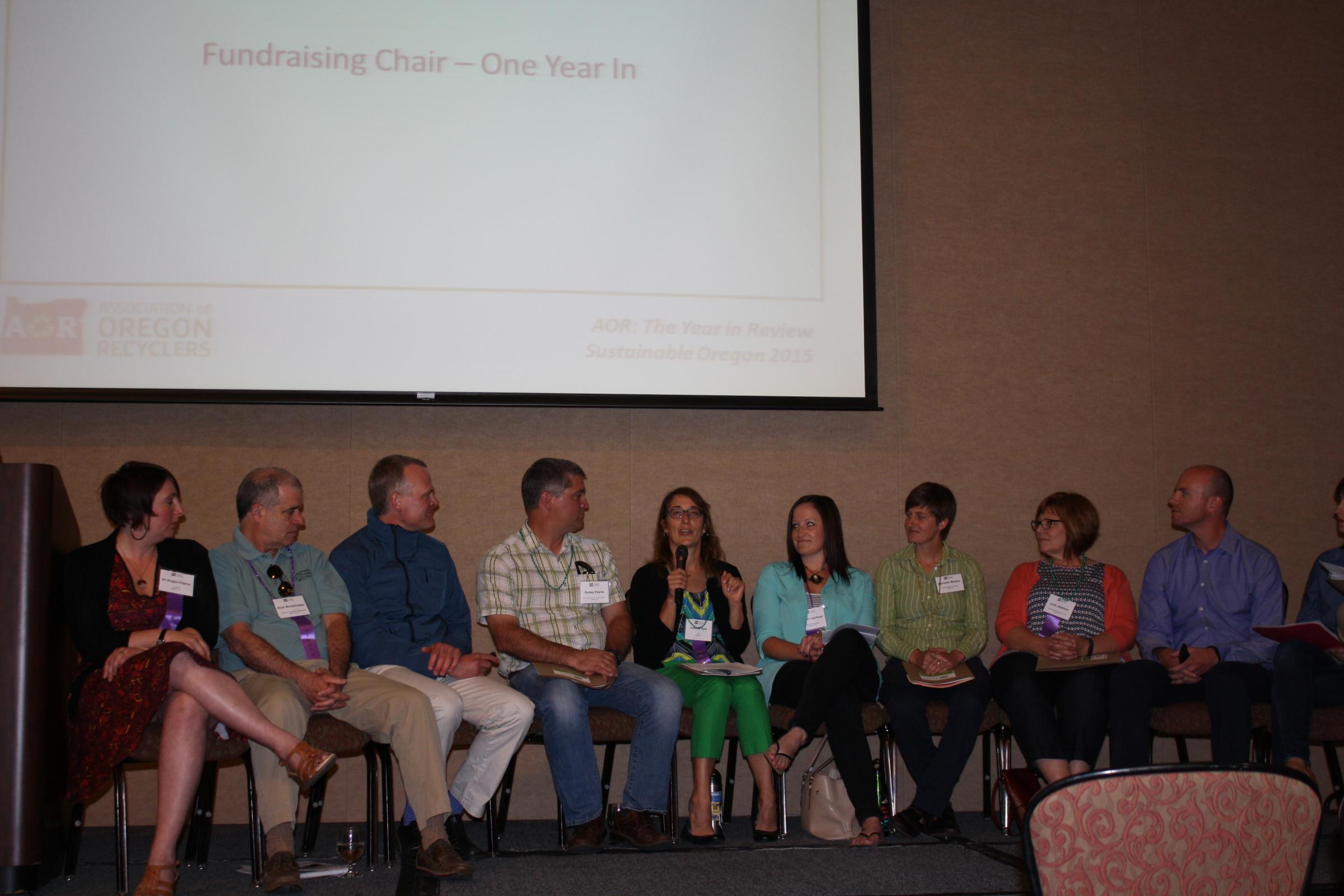 AOR held its annual elections on June 5 at Sustainable Oregon 2015, AOR's 37th annual conference and trade show, in Bend, OR.
Thank you to all the candidates who ran for an open position. AOR is overseen by a volunteer board and it takes dedicated members like you to keep the organization moving forward in exciting directions.
Each year, AOR holds elections for roughly half of the board positions. Here are the newly elected board members:
Education Chair: Pam Peck, Metro
Legislative Chair: Justin Gast, Washington County
Markets Chair: Vinod Singh, Far West Recycling
Treasurer: Fred Stemmler, Recology​
For more information on the candidates, click here.
And welcome back to Michelle Metzler who is now officially AOR's newest Conference Chair! 
Had you wondered why Michelle did not seek re-election for the Education Chair position? When Bailey Payne completed his appointment as Treasurer, Fred Stemmler expressed interest in running for the position. Given his professional background, Fred was an excellent fit for the role. But it also meant that the Conference Chair position would be vacated mid-term. AOR bylaws stipulate that the Board may appoint someone to fill a vacancy, and the Conference Chair position would not be up for election until 2016.
Michelle, in addition to serving as AOR Education Chair for the past four years, has also been involved with the Conference Committee. She expressed interest in taking on a new challenge and offered to vacate the Education Chair position since it was up for election this year, which would effectively allow the Board to appoint her as the Conference Chair for the remainder of the 2014-2016 term. 
We're very pleased with how things turned out!