Clark County Launches WasteBusters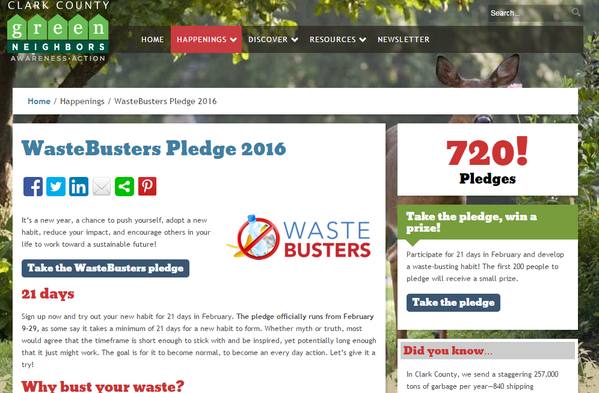 The Clark County Department of Environmental Services has started a new program promoting a sustainable lifestyle. Officials also hope the WasteBusters pledge will prevent food waste.
The online pledge program starts Tuesday, Feb. 9, and runs through the end of the month — 21 days.
"We are hoping people can stick with this for 21 days and it will become a life long habit," says Sally Fisher, Environmental Outreach Specialist.
The pledge asks people to reduce food waste by eating leftovers once a week, use reusable beverage containers for to go drinks and use reusable shopping bags at the grocery store.
You can sign the pledge here.