AOR Sustainable Oregon 2022 Winner: Driving Diversity Program
The Driving Diversity Program, nominated by Kristin Leichner of Pride Disposal, started shortly after he Portland Haulers Association (PHA) DEI consultant Johnell Bell, Founder/President of Espousal Strategies connected PHA with Worksystems. Worksystems brought along partners Interstate Trucking Academy and SE Works to join with PHA in building the program. Driving Diversity in Portland prepares participants for family-wage driving jobs with benefits at PHA member companies. Priority for acceptance into the training program is given to women and people of color and there are no costs to participants.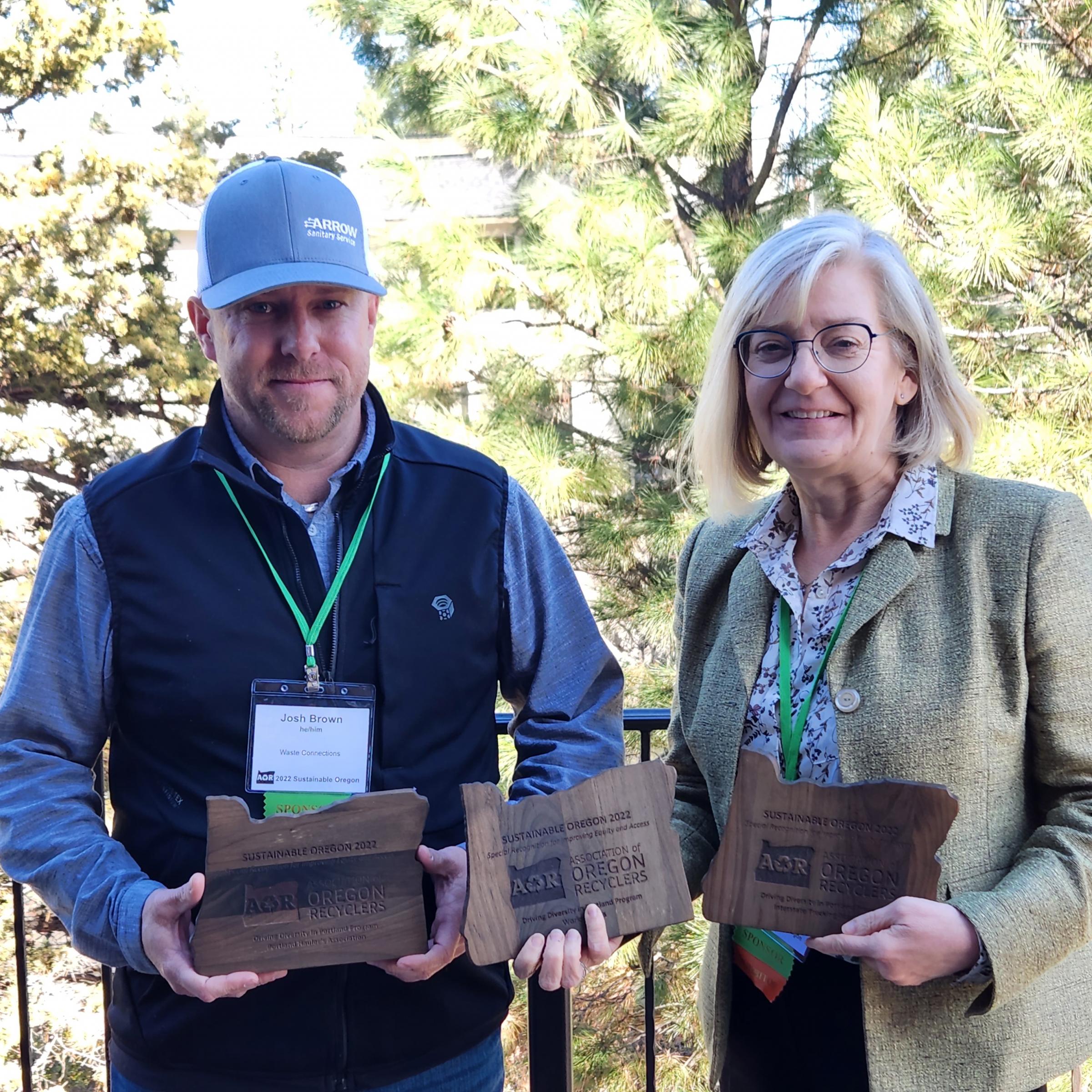 Here is what Kristin has to say about the program in her nomination:
"The program was originally started with strong financial support from PHA, the Portland Justice Fund, and American Rescue Plan Act (ARPA) funding. One PHA member donated trucks to the program to be used for training. There is a worker shortage in commercial driving positions. PHA saw this as a great opportunity to build up their potential workforce as well as provide opportunities and good jobs for marginalized communities. Since its inception, the program has graduated 5 classes and a total of 45 participants. This is the only program like this in the nation that I am aware of.
This project could be readily replicated or expanded by building on local partnerships within the hauling community, local government community, and other interested parties. Plans to expand into Washington County in the fall are currently underway. There is a great need for this type of workforce development in the industry and this is a great success story to emulate. This program creates skilled workers to fill these needed positions to provide essential solid waste collection services, which ultimately provide the collection services to our communities.
This program has increased the visibility of solid waste driving jobs. It's shown community members that these jobs are stable and provide good wages and good benefits. This program had inclusivity at its core, by prioritizing opportunities first for people of color and women. Worksystems has been able to secure funding for wrap-around services such as childcare to support eligible program participants. This program has received media attention that has helped increase awareness and is centered around creating opportunities for historically underserved and marginalized communities by providing opportunities to women and people of color for no-cost workforce development and training."
Josh Brown of Arrow Sanitary and the Portland Haulers Association, along wtih Beth Vargus Duncan of ORRA accepted the award.