2018 Recycler of the Year - Higher Education: University of Oregon Zero Waste Program
What is Zero Waste?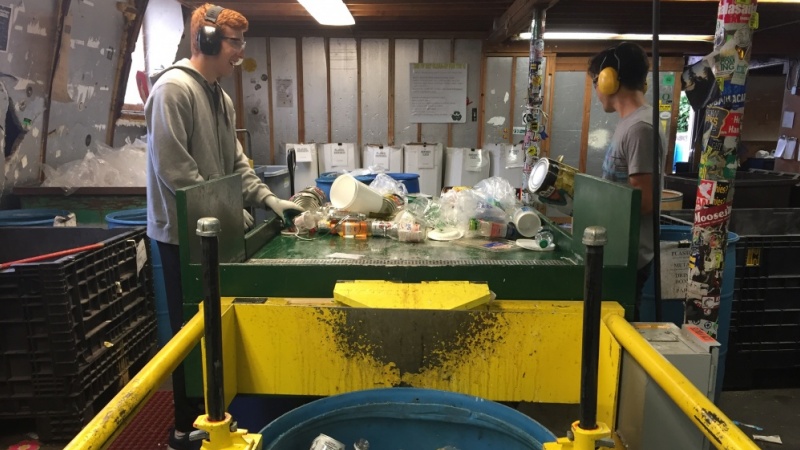 Zero Waste is a philosophy and a design principle for the 21st Century. It includes 'recycling' but goes beyond recycling by taking a 'whole system' approach to the vast flow of resources and waste through human society.
Zero Waste maximizes recycling, minimizes waste, reduces consumption and ensures that products are made to be reused, repaired or recycled back into nature or the marketplace. Zero Waste practices reduce greenhouse gas production as garbage produces methane a powerful greenhouse gas. Keeping things out of the waste stream, reducing inputs and recycling/composting discards, creates resources and eliminates waste.
The UO Zero Waste Program is committed to: eliminating discards, reducing waste and recovering resources through waste minimization, reuse and repair, recycling and compost. The Program was founded by students (including its first and current program manager Karyn Kaplan) in 1991 and continues to be staffed by mostly student employees.
In 2012, the Program took a leap to become the UO Zero Waste Program. As the program began with recycling it has evolved to include reuse, waste reduction, composting and zero waste events. Thus, the Program has taken on a new path of zero waste.