2018 Recycler of the Year – Nonprofit: NextStep Recycling
Nextstep Recycling's mission is to provide technology and training to children and adults who have barriers to employment and education, while protecting the environment and community from hazardous waste.
Since starting in 2002 Nextstep has kept millions of pounds of toxic waste out of landfills and has refurbished thousands of computers and granted them back out into the community and to communities around the world.
Nextstep has changed the life's of thousands through their training programs and job skills programs. Last year alone  they diverted 1413 tons of E-waste from landfills and partnered with hundreds of organizations locally and worldwide to get technology into the hands of the children and adults who could not otherwise afford to get it.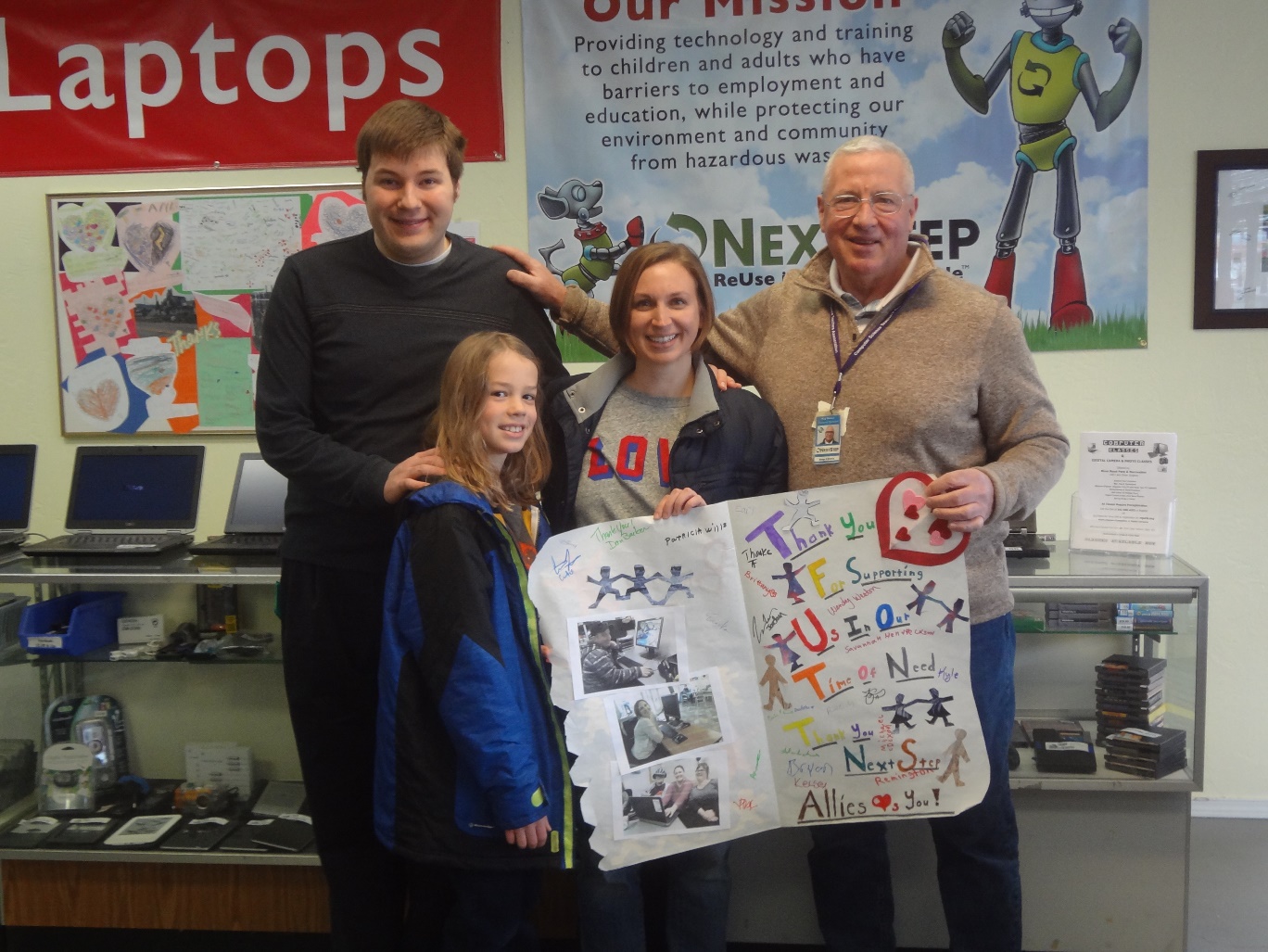 Their vision is "Passionate people in service to the world through partnerships, education, training and environmental awareness".
The organization is solely ran on donations and currently pick up from 700 local businesses and numerous businesses, hospitals and schools around our great state. They also have 13 schools who bring their special needs kids here for life and social skills classes. No one at Nextstep is disabled, we are all differently abled.