Plastic bags continue to complicate curbside recycling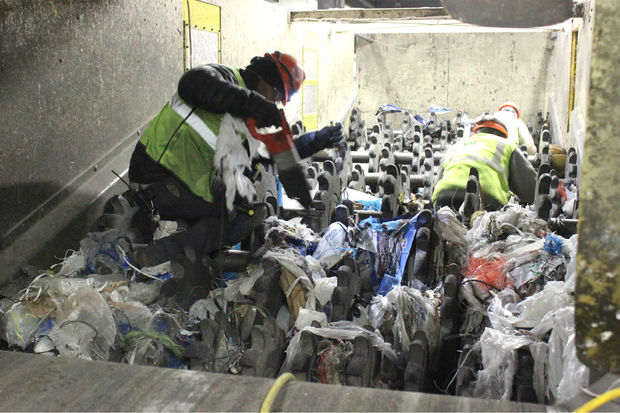 Plastic film has long been identified as a major contaminant in municipal materials recovery programs. Research from the West Coast shows just how challenging it has been to educate residents around proper bag behavior.
According to a study released by The Recycling Partnership this week, a large chunk of residents in California, Oregon and Washington that participated in a recycling survey said they put plastic bags in their curbside collection carts. The majority of curbside programs, however, don't list plastic film as an accepted material.
Across the region, more than 25% of respondents said they discard plastic film in curbside recycling. And the practice is even more pronounced in certain areas, according to The Recycling Partnership.
Continue reading at Resource Recycling
photo credit DNAinfo Patty Welti