Driving Diversity Graduation Ceremony held July 21 for first Washington County cohort
The Driving Diversity training program is an innovative initiative designed to increase the diversity among the ranks of Washington County garbage and recycling drivers, and to open the door for participants to step into living-wage careers. The program has been active in Portland and Multnomah County since 2021, but on July 21, Driving Diversity celebrated the graduation of its first Washington County cohort of students.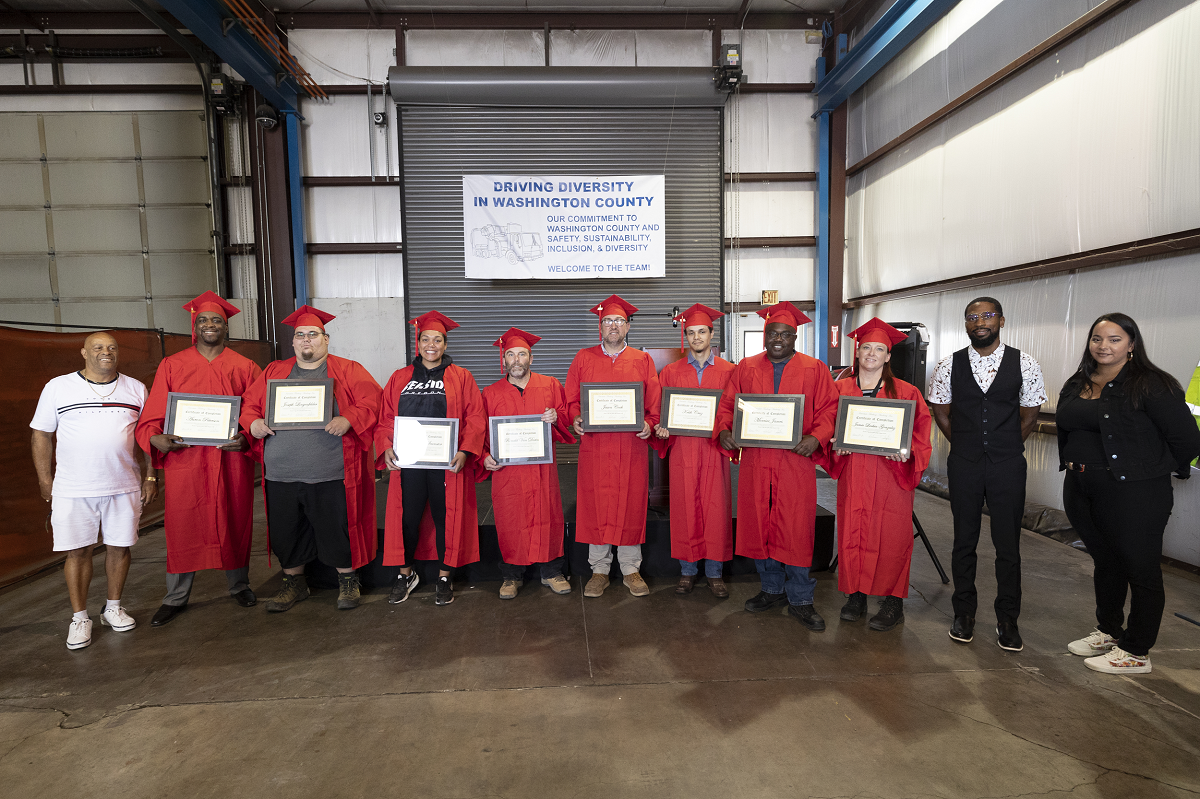 The program represents Washington County's first use of American Rescue Plan Act (ARPA) funds as part of its workforce development initiatives, making good on the landmark legislation's promise to help communities recover from the coronavirus pandemic. County Commission Chair Kathryn Harrington was on hand to deliver the commencement address. Pride Disposal & Recycling President Kristin Leichner and past Driving Diversity graduate Anastasia Atti also offered remarks, and members of the graduating cohort were available to take questions from the media.
Driving Diversity is made possible by the participation of an array of community partners, including the eight members of the Washington County Haulers Association, a group of garbage and recycling hauling companies; as well as Worksystems and SE Works. The training itself is provided by the Interstate Trucking Academy, the only African American-owned trucking school in the Pacific Northwest. Program graduates who are hired typically start off earning about $60,000 per year, with benefits.