City of Eugene Love Food Not Waste Program Selected for 2021 ICMA Program Excellence Award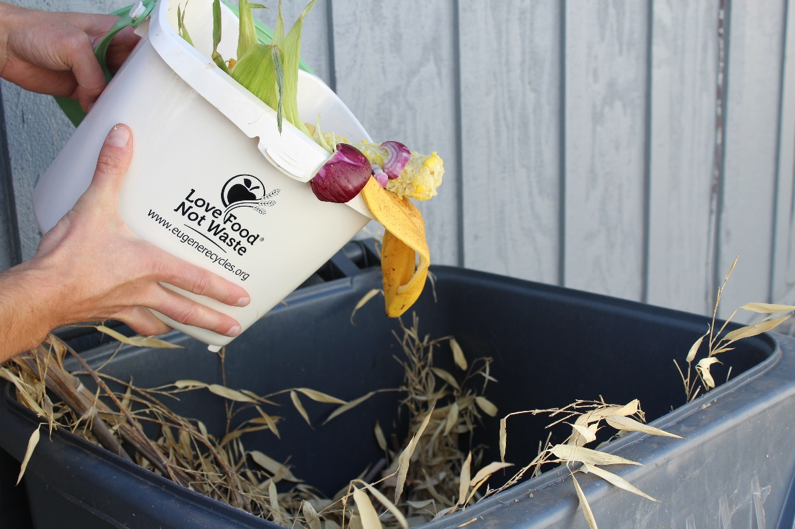 The City of Eugene, who is sponsoring the "Never Stop Learning: Where You Are, In Your Language" session at Sustainable Oregon 2021, has received an International City/County Management Association (ICMA) Program Excellence Award for its Love Food Not Waste® (LFNW) program, which was selected as a 2021 Community Sustainability Award.  This award recognizes innovative local government programs that balance the economic and environmental needs of a community.
The City of Eugene partnered with waste haulers and organics processors to launch the LFNW program in 2011 to support their Climate Action Plan and reduce waste by transforming food scraps into valuable compost. In October 2019, the program expanded, now serving residents citywide in addition to more than 270 businesses and all Eugene K-12 public schools. Diverting food waste helps reduce greenhouse gas emissions and maximizes landfill space while producing a valuable product that contributes to soil health.
Eugene's City leadership continues to provide strong support for programs like LFNW that align with the community's commitment to equity and sustainability and to ensure that Eugene is an increasingly resilient and livable city through community building and responsible stewardship of resources.
Visit the ICMA website for more information about the awards. For more information about the City of Eugene's LFNW program, contact Deveron Musgrave, Waste Prevention Analyst, via email or at 541-682-6842.