Carton Council Announces Grants for Community Recycling Education That Includes Cartons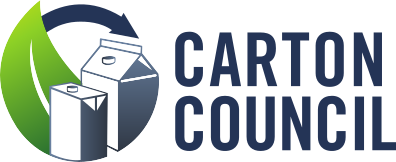 The Carton Council recently announced their 2023 Community Education Award program to incentivize and improve recycling education in communities across the U.S. Any entity which is responsible for educating its residents about their local recycling program is eligible if food and beverage cartons are included in their program.
The Carton Council will award $2,000 each to participating communities that demonstrate their proactive recycling education efforts, featuring food and beverage cartons. Interested entities must sign up by Earth Day, April 22, 2023, and the program is capped at 25 participants. Participants will have access to resources and webinars and will have until December 1 to showcase their efforts.
In addition to the $2,000 award, each participant will automatically be considered for a contest within the grant program. The 1st place winner will receive an additional $3,000, the 2nd place winner, an additional $2,000, and 3rd place, an additional $1,000. These will be awarded based on how well the participants demonstrate improvement in their communications, utilization of the Carton Council best practices toolkit, and overall participation.
After signing up, participants will receive ongoing information to help support their communications and marketing efforts throughout the year, as well as invitations to webinars and other education opportunities. The program is focused on food and beverage cartons but recognizes the importance of education to promote recycling in general.
"Food and beverage carton recycling is catching up to other mainstream commodities, but it continues to be important to educate residents," said Larine Urbina, vice president of communications for the Carton Council. "This program was created based on our research which reinforces that consumers look first to their local community websites for information about what they can and cannot recycle. Websites and consistent messaging about what can and cannot be recycled, is important to improving recycling behavior."
Submissions will be due December 1. More information about how communities can participate is found here.
If someone is unsure if food and beverage cartons are accepted in their community, they can check with their local materials recovery facility or refer to the address locator the Carton Council launched last fall at RecycleCartons.com.