BRING Names New Executive Director
Submitted by

Kelly Panciera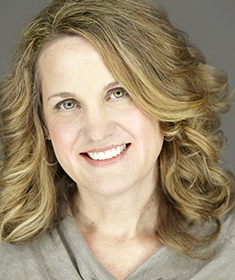 BRING's board of directors has named Carolyn Stein as the organization's new executive director, replacing Julie Daniel who retired at the end of May.
"I am honored to have this opportunity to lead BRING at such an exciting time in the organization's history," says Carolyn. "BRING's work to reduce waste has never been more important, as the planet warms and resources become more limited. We're already looking at ways to become an even bigger force for change in our community."
The board chose Stein from a field of 35 candidates from across the country. 
"After conducting a nationwide search, we are thrilled to be able to promote from within the organization," says Board President Marie Matsen. "Carolyn brings great energy and experience to the job, and a true passion for BRING's mission. We look forward to working with her and the whole BRING team."
Stein first came to BRING as a part-time education coordinator in 2008. In 2010 she developed and launched the RE:think Business program, which has helped more than 200 local businesses reduce their carbon footprint and improve their triple bottom line.
The sale of used building materials remains a major focus for BRING, Stein says, as does its work to inspire individuals to live well without waste.
"BRING made reuse and recycling mainstream and profitable in our community. Now we are mainstreaming environmentally-friendly business practices," says Stein. "By challenging businesses to operate more sustainably, we increase our effectiveness exponentially."