AOR Members Receive Discount to WSRA 2016 Conference and Trade Show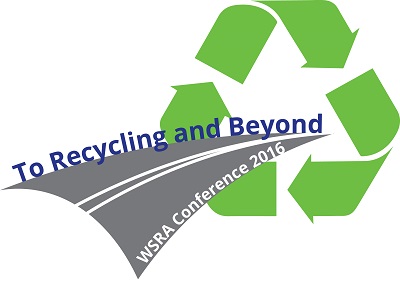 As a valuable community partner of Washington State Recycling Association (WSRA)'s 2016 Conference & Trade Show, the Association of Oregon Recyclers invites you to join WSRA May 15-18, 2016 at the Wenatchee Convention Center in Wenatchee, WA.
The conference features four days of educational sessions presented by industry experts, tours of local facilities, excursions focused on exploring the local community and endless networking opportunities at numerous social events including WSRA's annual Awards Gala Banquet, this year celebrating the 40th Anniversary of WSRA!
Session Topics Include:
Recycling Markets and the Economy
Local Markets-Glass, Plastics, and Metals
The State of Compost in WA
Organics Contamination        
Multi-Family Recycling
Hard to Recycle Materials
Measuring Success in the Face of a Changing Waste Stream
Beyond Bags
Packaging
...and more!
AOR members will also receive 20% off full conference registration with promo code AOR2016 to attend the WSRA 2016 conference. To register, please visit the WSRA website by clicking here.