2018 Recycler of the Year - Youth Education: Churchill High School, Rachel Carson Academy Master Recycling Program
Science teacher Helen Haberman facilitates the only school-based Master Recycler training program in the state using most of the same presenters and tours sites as the adult class, including Recycling 101 online.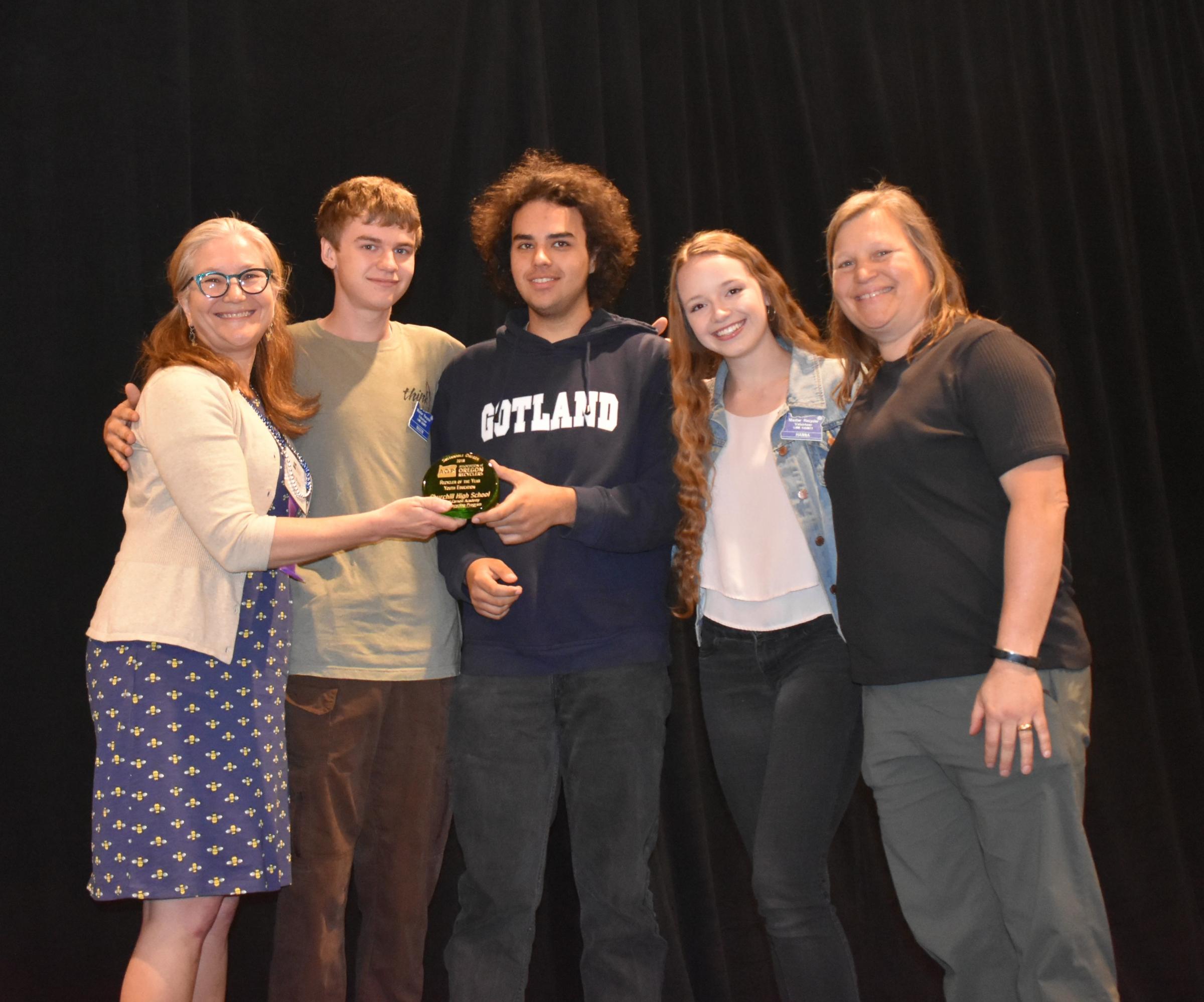 12-20 students, usually seniors, complete this training each year over the course of 2 semesters. Students perform operational recycling and provide recycling education for the entire school, participate in Recycle-a-thon and other sustainability projects.
Master Recycler training began for these Rachel Carson academy students in 2007 when science teacher Tim Whitely was becoming a Master Recycler. Tim passed the torch to Sarah Ruggerio and now Helen Haberman, certified Master Recyclers all.