Forum
AOR 2018 Fall Forum
The Intersection of People Experiencing Homelessness and Solid Waste
November 13th, 2018
10:00am - 4:30pm
Sheraton Airport Hotel
8235 NE Airport Way, Portland, OR 97220
THANK YOU TO OUR EVENT SPONSOR!
Additional sponsorships are available! Find out more!
There are approximately 14,000 people experiencing homelessness throughout the state of Oregon with roughly 4,000 of those individuals in Portland. During our Sustainable Oregon 2018 conference, a panel presented on the intersection of homelessness and illegal dumping while only providing a glimpse into equitable solutions. 
For the AOR Fall Forum, we are continuing the conversation with a day of exploration where solid waste professionals, and community stakeholders can learn about, network with, and apply feedback on initiatives that address the reduction of waste, illegal dumping, and homelessness. 
Our morning panel will provide an overview of how being under-housed and having inadequate access to trash collection impacts the solid waste system including costs, cleanup, tonnage, hazardous waste (needles), and more. 
We'll enjoy a networking lunch, followed by an interactive afternoon roundtable discussion with presenters working  with the homeless populations, and those in the solid waste and recycling industry who are working on innovative and collaborative solutions where these two difficult challenges intersect.
Full agenda and speakers coming soon.
Speakers: 
Keynote: Dr. Shariff Abdullah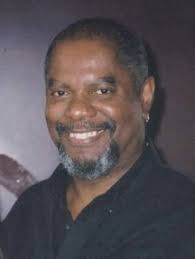 Shariff Abdullah, J.D., is a consultant, speaker, author and advocate for societal transformation.   His mission is to bring currently dysfunctional systems and structures into alignment with our common human and spiritual values, to create a world that works for all living things.
Shariff consults with people and organizations on the leading edge of change, including government agencies, businesses and social service organizations.
As Director of Commonway Institute, he has visited over 43 countries and over 100 distinct cultures, giving him a unique perspective on our global human and spiritual issues, and a vision which spans culture and class.  He has proven experience in working with all peoples and in many different situations, bringing harmony in conditions of actual or potential conflict and discord.