Meet the 2018 Candidates for the AOR Board
Pete Chism-Winfield (running as past-chair)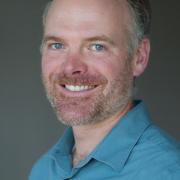 At the City of Portland, Pete works with a team within the Bureau of Planning and Sustainability (BPS) that is responsible for program and policy development, specifically for commercial food scraps service, clean and safe recycling, compost and garbage collection, administrative rule development, and recovery rate calculation. BPS also provides long term planning, green building, energy conservation and renewable energy services. Pete has served on the Board of The Association of Oregon Recyclers (AOR) since 2011. Pete encourages your support of Ali Briggs-Ungerer to be your next Board Chair and looks forward to supporting her in the role of Past Chair.
This is an exciting time, filled with opportunity to fixing our mixed recycling system, involving all stakeholders, including producers of products and packaging. It is a time to hold our expectations of a better tomorrow high, to see improvement in racial equity, increase policy and action around waste prevention and create a space that builds jobs and community involvement through reuse. AOR is the place where these actions that are so valuable to the betterment of us, exist. It is our job to be involved in AOR on the Board, with a committee or as a participant at an AOR event, to ensure that AOR is a place that maintains a balance that supports all of us. While my role at AOR will change, my passion and hope for the organization will remain. Thank you all for making AOR a great place to connect.
---
Kristin Leichner (running as Conference Chair)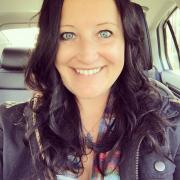 Kristin Leichner has worked for Pride Disposal Company, in Sherwood, Oregon since 2004 and is the 4th generation of her family to work in the solid waste and recycling industry. Kristin has served as Secretary for the Association of Oregon Recyclers since 2012. Kristin also works with the Oregon Refuse & Recycling Association (ORRA) as the Governmental Affairs Committee Chair and as an alternate board member.
I am running for Conference Chair for AOR. In addition to serving on the AOR board for the past 6 years as Secretary, I have also served on the conference planning committee for approximately 10 years. I've enjoyed my time on the AOR board as well as on the conference committee and feel I have a good handle on what it takes to put on a successful AOR conference and I'm looking forward to the challenge.
I've worked for Pride Disposal Company in Sherwood since 2004 and my role since late 2016 is President of the company. I am the fourth generation of my family to work in the solid waste and recycling industry.
My experience with within the industry is well rounded. I work with the Oregon Refuse and Recycling Association (ORRA) as the Governmental Affairs Chair and as an alternate board member. I also have experience helping plan the annual ORRA conference. I participate in materials management related workgroups in the state and am engaged with what is going on in our industry.
---
Gaelen McAlilister (running as secretary)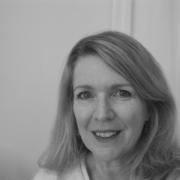 My name is Gaelen McAllister, I am the Resource Development Manager at Garten Services, Inc.
Garten is a nonprofit employing people with disabilities both in our own businesses and in community jobs.
For the last five years I've been very involved in the expansion of Garten's Materials Recovery Facility. 
As a Marion County Master Recycler, I have learned a lot about materials management in Oregon and speak to several hundred people a year about the system we use to reduce waste and recycle. 
I am interested in joining the AOR Board in order to participate in the statewide education and policy decisions that will affect both our recycling efforts, but also the environmental and economic health of our entire community.
---
Joel Schoening (running as marketing chair)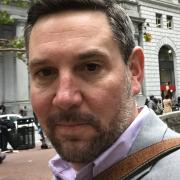 I grew up in California and have called Oregon home since arriving in Eugene 20 years ago for graduate school. After completing a Ph.D. in sociology, I taught and conducted on research in social change, democracy, and sustainable development.
For the last 10 years have worked in communications and public engagement for public infrastructure and sustainability programs. I ride bicycles to relax. My spouse and I live in NE Portland.
I'm excited to be considered for the position of Communications Chair for the Association of Oregon Recyclers. In this position I hope to support the marketing of AOR programs and benefits to members and potential members.
I also want to help AOR adapt its communications work to the ongoing changes in global recycling markets. These changes bring big challenges. They also bring significant opportunities to educate the public and policy-makers about the critical work that AOR's members do to provide recycling services, and to advocate for the changes required to ensure that Oregon remains a leader in materials recycling and reuse.
---
Ali Briggs-Ungerer (running for Board Chair)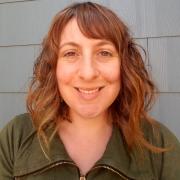 Ali Briggs-Ungerer is the owner of Briggs-Ungerer Consulting, LLC.  She began her career in the recycling realm in 2004 by schlepping hundreds of bags of garbage and recycling in the torrential rain and blistering sun of summer music festivals.  Mostly tamer experiences have followed in the subsequent 14 years, including several years managing the electronics recycling and refurb non-profit, Free Geek, a brief stint doing waste audits and business outreach with Community Environmental Services, and later working with the illustrious Jerry Powell on his national recycling conferences (Resource Recycling Conference, E-Scrap Conference, and Plastics Recycling Conference). 
Since 2012 Ali has increasingly focused on consulting work in the e-waste and plastics recycling worlds, and her client projects have included managing a statewide network of electronics recycling, regulatory compliance, event planning, communications, and membership management. 
Ali has been on the AOR Board since 2010 which makes her the longest standing active AOR Board member.  Having served as Conference Chair, Chair, and Past Chair, Ali's  institutional memory, project management skills, and dedication to AOR's mission will help AOR continue to navigate the changing landscape of recycling.  Outside of work Ali currently spends a good chunk of her time marveling at the antics of her mostly adorable (but sometimes demonic) four-year-old daughter and one-year-old son. 
---
LOOKING FOR CANDIDATE! MEMBERSHIP CHAIR!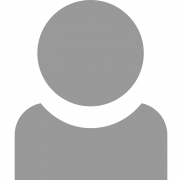 The Membership Chair serves as the liasion between AOR members and the Board. 
The duties of the Membership Chair include: Development and coordination of member communications; Development of member recruitment/retention strategies as well as identify and recruiting potential AOR members at events.
The Membership Chair also maintains relationships with our regional liaisons, supports outreach efforts at events, and provides quarterly membership updates to the Board.
The board anticipates some new tasks in the 2018-2019 term around advising EDI partnership development and EDI training for the board. The Membership Chair should anticipate devoting a minimum of 3 hours/week to these efforts.
Interested in running for membership chair? Contact the AOR office!
---
.