Rooms & Rides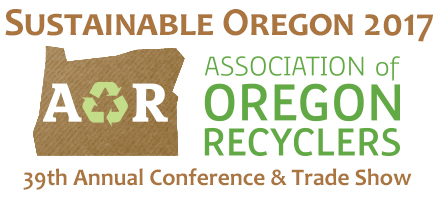 Find or share a ride or a room at Sustainable Oregon 2017, AOR's 39th annual conference and trade show, June 7-9 at the Salishan Spa and Golf Resort in Gleneden Beach, OR.
Just send an email with either your need or offer for a ride or a room. Please send the information exactly as you would like it posted, including your contact information. We'll post all requests right here.
Please remember to email us once your request or offer has been fulfilled so we can remove your post.
---
Looking For a Ride and Room to Share
I plan to attend the full conference (driving in Wed. morning, would like to carpool with someone from the Bellevue/Seattle area if possible) and seek to share a room with another female at the Salishan.  Please let me know by noon 6/2 if you're willing to share.  Thanks! 
Diana Wadley, Washington Ecology
Looking For a Ride or to Carpool
I am looking to avoiding driving myself to the AOR conference. I would like to leave Portland Tues afternoon or Tues night. I'm staying at Salishan. I would like to come back after the conference on Friday. I can drive 2-3 people, or I would like to be a passenger in your vehicle. 
Brion Hurley, Recycling Advocates